"Mad, bad and dangerous to know."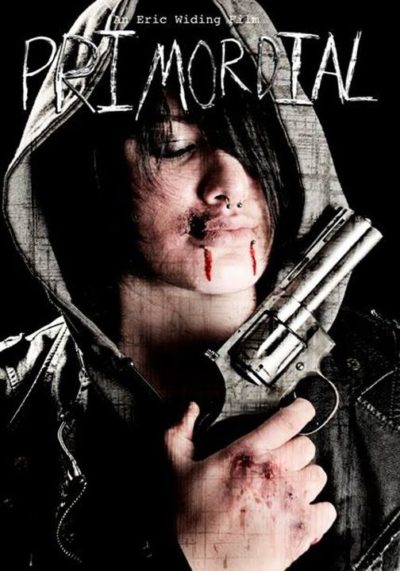 Valerie Graves (Osborne) is a powder-keg in her mid-twenties, barely surviving from job to job, and troubled by violent dreams. At a party, she meets Andy Cheney, who runs a locksmith company, and who offers her an admin job there. She eventually discovers the company is a front for far more questionable business, and eagerly accepts Andy's offer of working on that side, collecting debts and enforcing his authority on those lower down the food-chain. But when one of her missions ends up hitting too close to home, she decides she's going to quit. Her boss doesn't take kindly to that, and stiffs her of the final payment she needs to set up life somewhere else. Which, needless to say, does not sit too well with Valerie.
This is a seriously grubby and downbeat spiral, which deserves credit for being largely unremitting and consistent in tone. However, that isn't enough, in itself, to make for interesting viewing, not least because there's little here to which the viewer can hitch their interest. Valerie is not a nice person. Which isn't necessary a show-stopper. as that deficiency in warmth of character, can be made up for in a number of different ways. A charismatic lead, compelling back-story or interesting arc over the course of the film, would all help give reasons to watch. Unfortunately, none of them are present here: at least, not in sufficient quantities to take the audience along.
Osborne isn't bad in the central role – though she makes about the least convincing interior design consultant (her apparent initial job!) I've ever seen. She's certainly different from the stereotypical mob enforcer you might expect, and have seen elsewhere. Valerie is roughly equal measures of tattoos, piercings and spiky attitude, with no genuine relationships to speak of, save for Tina (Ryan). And she's probably even more anti-social and depressed than the anti-heroine, which I guess makes them perfect for each other. But I can't say I was even remotely convinced by Rowley and his crew as supposedly hardcore gangsters. It's often a problem with micro-budget movies, that the makers operate from a small circle of available talent, in a certain type. There's a struggle when they need to fill roles outside that type, and this definitely hampers them here.
There are two versions of this floating around. This review is based on the 79-minute producer's cut, which was edited down from the 124-minute version called Primordial. Among the apparent changes were some quite significant ones, including taking an ambiguous final scene and transplanting it to the start of the film, where it becomes a dream sequence. It also "shortens or removes many of the humorous scenes", which is likely a good thing, given that the remorseless intensity is likely the film's strongest suit. Still I'm not convinced enough I've missed out, to track down the longer version. Though must confess, I am somewhat intrigued by "the fish hook sex act" apparently included in the extended cut…
Dir: Eric Widing
Star: Marylee Osborne, Erin R. Ryan, Christopher Rowley, Adam Clevenger
a.k.a. Primordial