"Not your average Bollywood film – some fabulous moments, and some really tedious ones."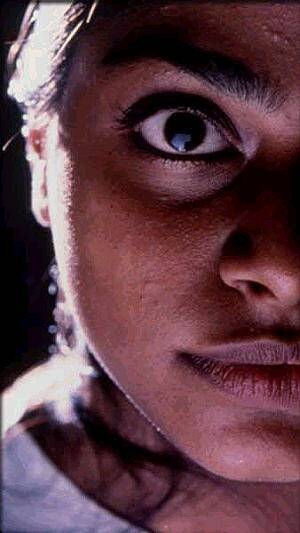 Loosely based on the assassination of Rajiv Ghandi, this focuses on Malli (Dharker), a 19-year old guerilla chosen as a suicide bomber. With flashbacks to earlier events, it covers the journey to the killing zone, where she awaits her target and her destiny.
Right from the start, where she shoots a traitor in the throat, we realise Malli is not your average teenager; she has lost all her family, and has nothing left but the cause. She isn't the only one – perhaps the most chilling sequence is an 'interview' for the position of "thinking bomb", where the candidates beg for the honour of dying. However, when she leaves the moral certainty of camp, she begins to have doubts. Perhaps there's more to life than death; it's hard to destroy yourself when you feel someone would miss you. In particular, the farmer with whom she stays (a charming, voluble performance from Parmeshwaran) embraces this taciturn stranger without qualm and leaves Malli with a dilemma.
A lot of the weight of the film has to be carried by Dharker, who is in almost every frame. She has a definite presence; however, staring at the camera is hardly a stretch. Throughout this, there are frequent moments which make you gasp, but Malli's silence leaves a huge gap in the film, and there are just too many scenes which are beautifully photographed but otherwise appear pointless. The ending, too, is distinctly unsatisfying on all but a basic level. It does give an understanding of fanatical psychology: post 9/11, that's an area deserving of coverage.