"Buffy's all grown-up and raising the dead…and having an ever-increasing amount of sex."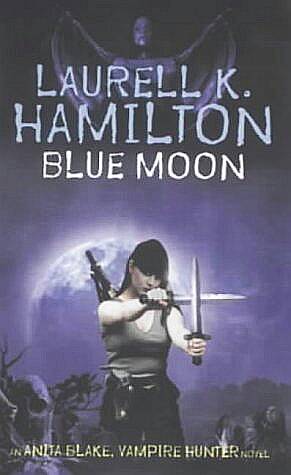 This long-running series, with the 11th entry due in 2003, takes place in an alternative reality where vampires have equal rights as citizens. Heroine Anita Blake is a state-appointed executioner ("when good bloodsuckers…go bad…") in St. Louis, who takes out the undead trash and also has a day job – actually, more of a night job – raising zombies. Oh, did I forget to mention them? There's also were-creatures, ghouls, and pretty much the whole range of supernatural monsters.
It's a grand, richly-detailed universe in which to play, and the first few novels are highly recommended, fast-paced action romps. Blake is a great character, who takes no bull from anyone, yet has vulnerabilities which are endearing (such as her stuffed penguin collection) and add depth. The first one alone will probably leave you wondering why in the hell any studio ever bothered with Anne Rice.
Unfortunately, beyond about the fourth or fifth, Hamilton loses the plot – literally. A truly bizarre love-triangle is set up between Anita, Richard the werewolf, and Jean-Claude, the walking cliche (all French accent and sensuous gaze) who is the local master vampire. By about the third volume of this, I was rolling my eyes and urging her to fuck one and kill the other, just to get it over with. If I wanted supernatural porn, I'd read it – instead, I'll just quietly pine for the action-centred heroine of the earlier entries, and wait for Hollywood to catch up. Salma Hayek for Anita Blake?
By: Laurell K. Hamilton
Publisher: Penguin-Puttnam (US), Orbit (UK)