Full disclosure at the outset: David Wittlinger and I are Goodreads friends, and in a couple of Goodreads groups together. Despite some off-putting aspects of the book description, I was impressed by his attitude toward his writing, as expressed in his comments in these groups; so I wound up accepting his offer of a free e-review copy. (As yet, there is no print edition.)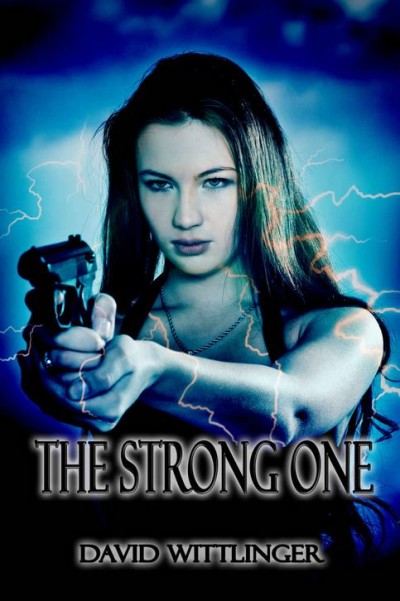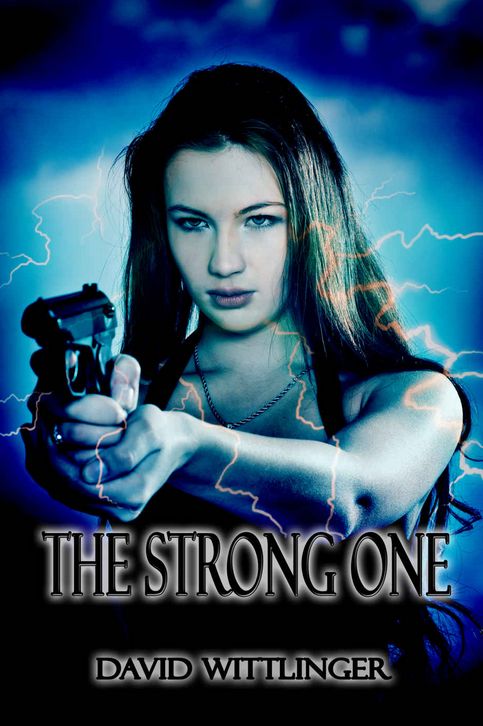 Protagonist Brianna is a young ex-stripper who's now the live-in girlfriend of tough thug Wade, the shady bouncer at the mob-connected Cleveland strip club where she used to work. Brianna sees herself as pretty worthless, and doesn't expect to be loved; but she doesn't know that Wade is secretly video-recording their sexual encounters, and that he's done this to other girls as well. When she accidentally makes that discovery and he finds out she knows, he chokes her half to death, and locks up her car keys so she can't escape when he's called away temporarily. But he's underestimated her resourcefulness, and she manages to escape with her car, his laptop (and its sexual contents), a bag of his cash and his revolver, which she's grabbed for her protection though she's never held a gun before. Since he wants that computer back badly, and has a vengeful disposition and a long reach, she's in for a dangerous time.
Readers definitely need to be warned here about sexual content and bad language. We get a look into the ugly world of the porn industry, with some graphic descriptions of porn videos. We also have a couple of explicit sex scenes outside the porn context. Brianna's had a terrible upbringing that no child and teen should have to endure (but which huge numbers DO endure, in real life!), and her sexual attitudes are wildly misguided, at several levels, IMO –and I don't think the author would disagree. (Related to her view of herself as worthless, for instance, she likes being spanked, having her hair pulled and being called a "slut" during sexual activity.) That kind of thing doesn't make for pleasant reading. She also has, as another character observes, "a mouth like a sailor;" she uses the f-word a lot (as, she points out, everyone else in her world does as well) with some other bad language and occasional religious profanity, and we hear the same speaking style from Wade and his low-life associates..
None of this material, though, is gratuitous. The author has immersed us in Brianna's world to provide a realistic picture of what it's like –not to promote it, but to give us the motivation to change it. The immersion is graphic; more graphic than I'd have made it, but that doesn't mean the author's decision was wrong. He's created Brianna as a fully-fleshed, realistic person and given her the freedom to be who she is, warts and all, as he shares with us the story of her personal growth, which is the core theme of this novel. (And like any baby learning to walk, she's going to have to crawl first.) For me, this book earned its stars in the degree of artistic and moral integrity the author showed in handling difficult material; in the quality of his character development, in the strength of his message of growth and empowerment, and in the degree of complex emotional engagement with the characters that he was able to evoke. (A day after reading it, I was still sorting my emotions out!)
Wittlinger writes with a great deal of craftsmanship –not just for a first novelist, but for any novelist. His plot is tight and linear, ably constructed. Violent action doesn't occupy relatively much of the text (though when it happens, it's gripping, intense, and nail-biting); the stress is more on character development and human relationship. (I considered this a plus.) Nonetheless, there's a high degree of suspense throughout; and the author's particularly adept in heightning it by cliffhanger chapter divisions and changes of viewpoint character between chapters. His level of description and detail is, as Goldilocks might have said, "just right," and he makes adroit use of symbolism in places. The western Pennsylvania Appalachian setting is brought to life very nicely (I passed through the region once, so have some personal acquaintance with it). Both Brianna and Brandon are living, breathing characters you like in spite of their faults. And the ending is one that's particularly powerful, evocative and gut-wrenching –but no spoilers here!
Like many self-published novels, this one was only proofread by the author before being published (and most authors will agree that it's hard to effectively proofread your own work). I promised him I'd proofread this one, and was able to identify a number of minor typos and editorial issues, which will be corrected later. But these didn't interfere with my understanding of the text, or ability to read it easily.
The Strong One is the first novel of a projected series. I'm now invested in Brianna, and interested in watching her future growth!
Note: As mentioned above, readers should be STRONGLY warned about explicit sexual content and bad language issues. (The book earned its stars in spite of, not because of, these factors.)
Author: David Wittlinger
Publisher: Self-published, available through Amazon, currently only as an e-book.
A version of this review previously appeared on Goodreads.