"Rape, revenge and robots, cheap and cheerful."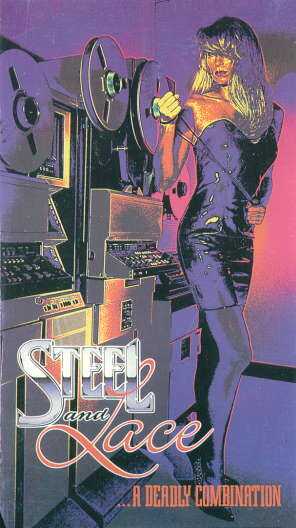 Inside ten minutes, we've had heroine Gaily Morton (Wren) raped and her attackers acquitted in court, not to mention her subsequent leap off a roof-top to her death – this isn't a film which hangs around, boys and girls. Luckily, her brother is a NASA boffin (Davison – you might recognise him as the Senator from X-Men), who builds a robot in her image, in order to wreak gory revenge on the perpetrators five years later. Cleaning up behind are a cop (Naughton) and his ex-girlfriend, a courtroom artist (Haiduk) who joins the dots.
This was a notch or two better than I expected, with Wren managing to bring a surprising degree of emotion to her role as the robo-revenger. Despite obviously not being a large budget movie, most of the deaths are impressive (one meriting a spontaneous round of applause from the GWG viewing panel) and the android effects are decently realised. The plot holds few surprises – actually, the count probably falls short of two; while that one certainly nailed me, Chris did spot it – though the whole brother/sister thing had a nice, creepy and unhealthy edge.
If the main plot works, the cop/courtroom artist thing doesn't, and the two characters are largely superfluous. There's no chemistry to speak of, and their sole purpose appears to be occupying screen time between the killings. When they're on screen, the movie dies – yet much like the heroine, it keeps coming back, until the perfectly executed ending which is sudden, memorable and fitting.
Dir: Ernest Farino
Star: Clare Wren, Bruce Davison, David Naughton, Stacy Haiduk