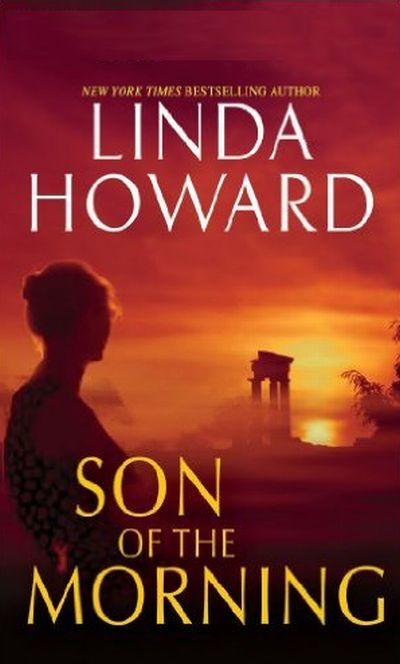 Time travel! A smart, strong-inside heroine who learns to kick some butt! Secrets buried in long-lost documents! Medieval knights, and a castle in the Highlands! Action! Danger! Romance (sort of)! What more could one want for a great read? Well –quite a bit, actually, as my literary rating indicates. (To be fair, though, the book has genuine positive points, and my wife –we read it together as our "car book"– has stated that she'd give it four stars.)
The most obvious positive feature is main character Grace St. John. An intellectual, gentle, slightly overweight woman of about 30, who's never been exposed to violence or significant hardship, in the first chapter she witnesses the sudden, brutal murders of both her husband and her brother, who are her only family and the center of her world. Framed for their killings and forced to flee for her life, with no warning and nothing but the clothes on her back and her laptop, she's forced to learn to survive on the street, and off the grid. Driven by a determination to avenge her loved ones, take down the killer, and translate the documents that contain the mystery he's willing to kill for, and needing to stay alive to do that, over time she believably transforms into a street-smart woman who can take care of herself, fight and use a gun if she has to. (And on a couple of occasions she does have to.) She's a very well-drawn, admirable character that the reader readily likes and roots for.
All of the other major characters are also vivid and well-developed, including a really hateful villain. The plot is nicely constructed, in the main; some aspects are broadly predictable, but it also included a couple of major surprises I did not see coming. Howard writes well, for the most part; there are a lot of finely-turned phrases, touches of wry humor that balance the serious tone, and effective construction of scenes and evocation of atmosphere. (One reviewer complains about the time devoted to Grace's paralyzing terror, right after the trauma of the killings, over crossing a street to use an ATM machine, and to her problem in finding a place to relieve herself; but to me this was a way of showing the situation she started from, in all its extreme difficulty, and gets us right inside of her head in the midst of it, with no sugarcoating.)
For me, though, the negatives were significant. A major one is the treatment of the Templar angle. Since the 1950s (beginning with a now-discredited hoax which any number of pundits and writers still pass on as fact) a pop-culture mythology has grown up around the Templars as guardians of Deep Dark Secrets that supposedly discredit Christianity. The classical version is that Christ didn't die on the cross, but rather lived on to marry Mary Magdalene and sire the line that became the Merovingian royal family of France. Howard leaves out the Mary Magdalene-Merovingian scenario, but she creates her own wrinkles on the theme. Regardless of their beliefs about religion, readers with any grounding in serious historical or biblical studies will recognize this as the kind of thing that you might read in a supermarket tabloid. It's not helped here by the fact that, even taking the book on its own terms, the Templars' interpretation of the physical evidence that leads them to their supposed theological discoveries is so logically flawed and implausible as to be ludicrous. But this whole motif isn't introduced until the penultimate chapter. (And on the other hand, Howard does take the existence of God seriously, and has a relatively high Christology; and Grace, in the same chapter, offers an excellent simple explanation of theodicy in terms of free will. So while many Christians will have problems with the book, it won't please hardcore religion-phobic readers either.)
Howard's writing background and credentials are rooted in the romance genre; and though the cover of this edition and the cover copy don't clearly identify this book as a romance, it does embody some of the genre conventions. One of these is explicit sex –of course, not all romance novels feature this, but this one does, to a considerable degree. Except where crucial dialogue is embedded in these scenes, they can usually be skipped over by readers who don't appreciate that sort of thing (so if you want detailed evaluation of those parts, you're reading the wrong review!). But the problematic elements here go deeper; for a "romance" genre novelist, Howard can be singularly tone-deaf to what makes for real romance.
It's no spoiler that Grace and medieval Templar knight Black Niall will be a couple, since the cover copy tells us so. Grace and Niall, during the course of the book, experience a cross-time psychological connection (at first, just in dreams) that allows them, at times, to experience each other's voice and presence. This is never explained, and doesn't really come across as credible. But it focuses strictly on intense sexual attraction; there's very little if any element of getting to know each other as anything but sex objects. That continues when they meet in person. Given that Grace is portrayed as a person who takes sex seriously and has never been with any man but her husband, this comes across, as even she recognizes, as out of character. It isn't really plausible either, and rather than making the relationship come across as a "love for all time," as the cover copy bills it, it seems more like a heat period. I didn't feel any kind of personal emotional connection between hero and heroine for most of the book. And while I respect Grace for her past scruples, the juxtaposition with Niall's background of womanizing, and the unspoken implication that this somehow verifies his virility and desirability as a partner, tends IMO to reinforce a really unhealthy double standard for males and females.
A couple more quibbles are worth mentioning. Howard has done some historical research, shown by the array of apparently accurate factoids she can muster here and there. But it's apparent that her research consisted of mining for factual snippets in areas where she realizes that she's ignorant. She does not have a general warp-and-woof knowledge of the medieval world, and that allows her to make a few noticeable (to me, at least) errors. I was also frustrated with the plot device of a character being secretive without any good reason to be, simply to artificially exacerbate the conflict. So on balance, I did like the book; but it wasn't the four or five-star read it could have been with different handling.
Note: There is some bad language here, including a number of f-words, which come mostly from the villain(s); but even some of the good characters cuss some.
Author: Linda Howard
Publisher: Pocket Books, available through Amazon, both for Kindle and as a printed book.
A version of this review previously appeared on Goodreads.