There have been rumblings about a live-action version of iconic anime/manga series Ghost in the Shell for years, with Dreamworks picking up the rights to Masamune Shirow's creation as far back as 2008. However, things appear to have moved forward significantly in the past year, with director Rupert Sanders, who helmed Snow White and the Huntsman, named as on board last January. Rumblings in Septemner had Margot Robbie (Wolf Of Wall Street) interested in the lead, but she stepped aside the following month, and Johansson's name moved into the frame instead. This has now become a firm commitment, with Variety reporting yesterday that the actress has now agreed to take on a role, presumably one based on Major Motoko Kusanagi, the heroine in many of Shirow's stories.
Set towards the middle of this century, both manga and anime focus on Public Security Section 9, a Japanese special-operations task-force made up of former military officers and police detectives. In this future, mixing flesh and technology is commonplace, with many humans enhancing or replacing their abilities with so-called "cyberbrains" and prosthetic mechanical enhancements. While conferring obvious benefits, it also opens the door to a wide range of new criminal activities, and countering these is where PSS 9 comes in. Kusanagi is one of its officers, and a childhood accident left her almost entirely cybernetic. One review described her as having "the body of a Baywatch babe, the face of a beauty queen and the soul of a machine." Johansson's performance in unexpected global success Lucy, playing a similarly enhanced human, may have helped open the door for her here, and there was also Under the Skin, where she portrays an alien who seduces men.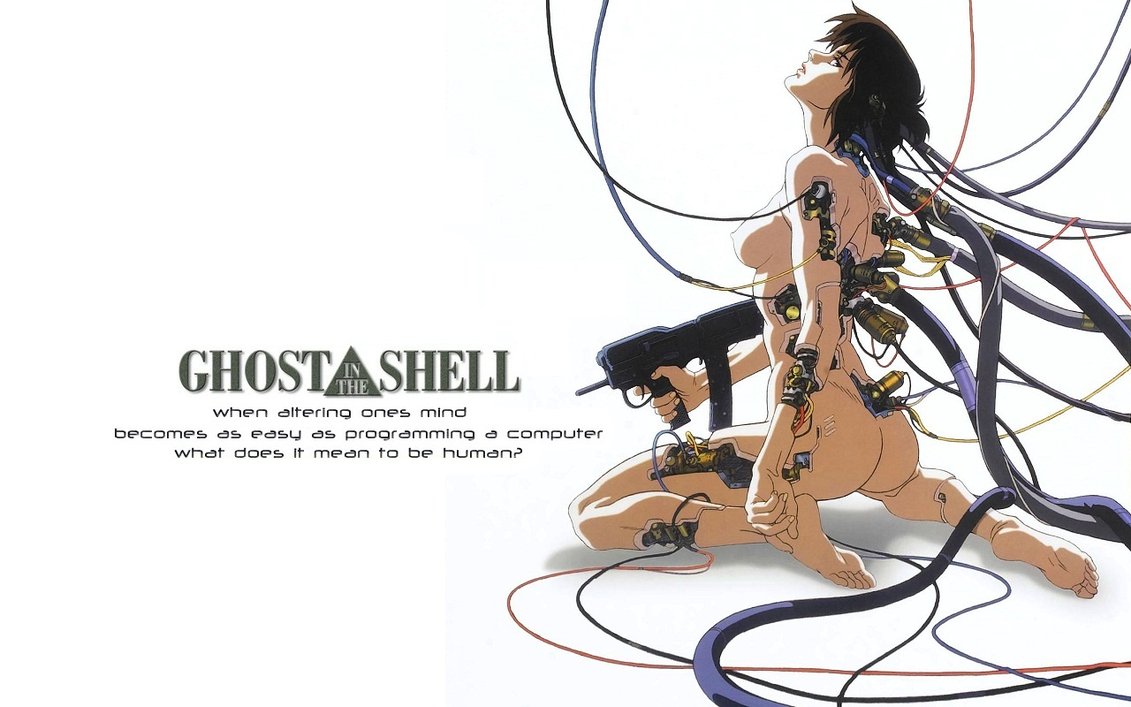 However, not everyone is impressed. Forbes wrote a scathing critique of the announcement, calling her "not a good fit" for the role of the Major. There is admittedly, the obvious question of race here: do they change the lead from being Japanese, or make Johansson wear yellow-face? Neither would seem particularly credible, though the cybernetic nature of the heroine does open the door to the possibility of whatever look you want. Since she's almost entirely an artificial construct, she could wear any face – or even no face at all. But there's still the potential for disaster here, on an almost unmitigated scale: you only have to look at the last big budget, live-action movie inspired by Japanese animation. That would be The Last Airbender, almost universally regarded as one of the worst films in the last five years, which Rotten Tomatoes gives a 6% approval rating, with an average score of 2.8/10.
It's reported that Johansson will get $10 million for her work, which would put her into a very exclusive club of actresses. Certainly, between Lucy and her roles as Black Widow in the Marvel universe, her credentials are as robust as anyone currently working in Hollywood, so I'm cautiously optimistic for this film. It's certainly good to see studios prepared to make an investment in a high-profile action film with a female lead character. But the critical and commercial success which resulted will depend heavily on the script. Given the extremely large amount of money that this will need to spend to create a futuristic universe, there's genuine reason to fear that the more subtle and metaphysical aspects of both the anime and manga versions, may be set aside in favour of less interesting but more bankable aspects e.g. giant fireballs. This certainly is not a certain success.