"Imaginative and well-executed modern samurai tale."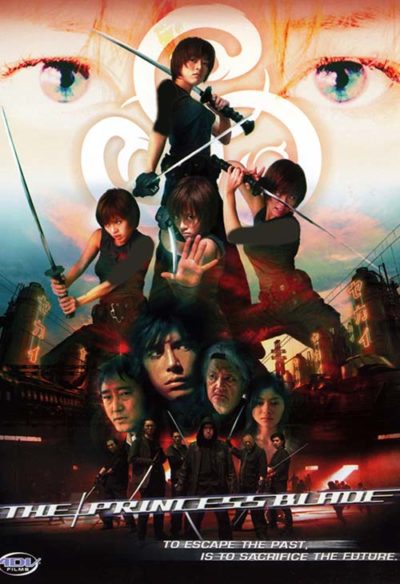 The same source comic inspired Lady Snowblood, but plenty of original thought has also been put into this, set in an interesting alternate present, after 500 years of imposed isolation. A band of fighters, the Takemikazuchi, have been thrown out of work and now roam the country, killing for pay. One of their number, Yuki (Shaku), discovers their leader (Shimoda) killed her mother, and after confronting him, leaves. Except the group's motto seems to be, "No one here gets out alive"… She finds shelter with Takashi (Ito) – except he is part of a rebel group with a similar philosophy, so a quiet, peaceful life is not on the cards for either of them.
The action, choreographed by Hong Kong's Donnie Yen, is excellent, combining swordplay with martial arts to great effect. This is so good as to leave the bits between fights feeling dull in comparison, and as a result the film seems a little uneven and choppy. Also, Yuki's lack of emotion makes her a somewhat unengaging heroine, though it's both plausible, and reminiscent of Clint Eastwood's Man With No Name. The use of CGI for backgrounds is very effective in creating this parallel world, and it's interesting to see how Yuki and Takashi deal with their similar situations. Credit also to Sano as the rebel leader, for creating a villain nasty enough to have us hoping earnestly for his death. Very cool overall, and definitely recommended.
Dir: Shinsuke Sato
Star: Yumiko Shaku, Hideaki Ito, Kyusaka Shimoda, Shiro Sano