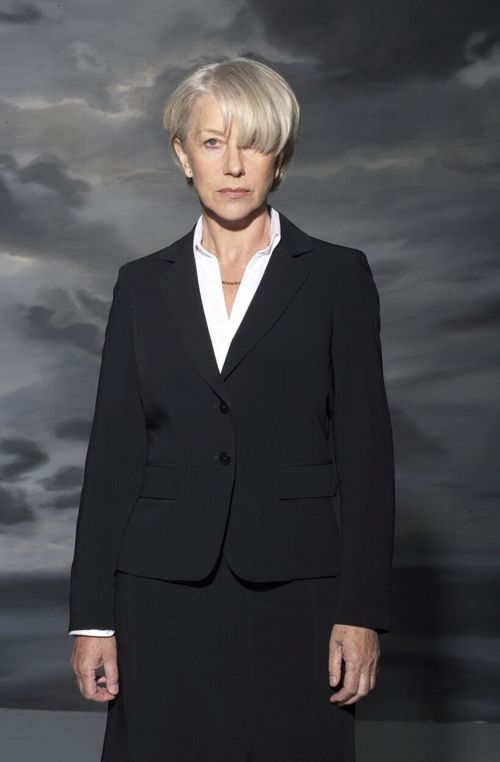 Before there was The Cooler, before there was either version of The Killing, and obviously before there was Maria Bello's short-lived Americanized take, there was Dame Helen Mirren as Jane Tennison, one of the canonical figures of action heroine television over the past two decades. Though only fifteen feature-length episodes were aired – that works out at only one a year between the show's debut in 1991, and its finale in 2006 – it has become an archetype for its portrayal of a female detective, relentless in her pursuit of criminals, but considerably more ill at-ease and abrasive when handling the people with whom she has to work. She's great at spotting clues, interrogating suspects and putting together the pieces. However, Tennison's personal life is a complete mess, she screws up any relationships on an almost daily basis, and is completely incapable of striking a balance between work and everything outside it.
Such a complex character requires an actress of the highest talents, and Mirren provides it. Before her film career, she cut here teeth with the Royal Shakespeare Company, though her early cinematic work includes both classic (The Long Good Friday) and entries which one suspects she'd rather forget (Caligula!). But even in the latter, she still carried herself with grace and poise, elevating the material. By the early nineties, she was respwected, yet not quite as renowned as she would become – her first Oscar nomination would not be until 1994, for The Madness of King George. Even now, Mirren acknowledges the show's importance in her career: "It was an incredibly important part of what's got me to where I am today. It was intense, many many hours on a set with many different directors, many different writers. I loved it, and that's the way you learn." Series creator Lynda LaPlante was also well established, having previously created a similarly iconic female character, on the other side of the law, in Dolly Rawlins, for her crime series, Widows.
While far from the first to portray a British female detective, the new show was a fairly-radical departure from previous entries such as Juliet Bravo or The Gentle Touch which, as the latter's name suggests, sought to portray a kinder, gentler police force, with heroines comfortable at both home and work. LaPlante was having none of that, placing Jane Tennison in situations which contrasted her skills at police-work with her abject failures elsewhere (the show wisely chooses to focus much more on the former). Right from the start, Tennison has to prove herself in a male-dominated environment against the constant suspicion that she reached her position because of affirmative action, rather than on merit. Finding the right person for the role was crucial, LaPlante told NewsWeek in 1994, "She's not physically heavy, but she has a strength inside her that is unusual. There's a stillness to her, a great tension and intelligence in her face."
One of the fascinating things about the show is the change that Tennison undergoes over the course of the series, which is particularly apparent if you watch them all in relatively short order. It would be hard to imagine an American show sticking with the same character over such a long period, but the infrequency of the production likely helps, and we see Tennison evolve over the length of the show from a somewhat tentative and naive detective, becoming hard-bitten and cynical (for very good cause), eventually ending up an alcoholic, teetering on the edge of complete burn-out and suffering from blackouts and the DTs, who is trying to solve one last case reach retirement through sheer, bloody-minded willpower. It's a fascinating arc to watch, and I particularly appreciated the way, at the end of the final episode, the writers didn't provide an obvious or "fluffy" ending, which could have compromised the integrity of the entire show.
"Women are taught to smile, to be pleasant, to be charming, to be attractive. Tennison doesn't do that. She is driven, obsessive, vulnerable, unpleasantly egotistical, and confused. But she is damn good at what she does and is totally dedicated."


—

Helen Mirren
Mirren is the sole character to appear in all the episodes. She's supported by a swathe of faces you'll recognize if you spend any time watching British television or movies. The first series alone included future Oscar nominees Tom Wilkinson and Ranulph Fiennes, as well as Zoe Wanamaker, and others to be seen include David Thewlis, Ciaran Hinds, Jonny Lee Miller, Mark Strong, Frank Finlay and Peter Capaldi, recently announced as the new Dr. Who [in Suspect, he plays a transvestite, which is certainly… different]. Most of the series are single stories, told over two 100-minute episodes, except for the fourth, which is a trio of individual parts. This extended length, allowing a single crime to be dissected in greater depth, is another difference to American shows, which tend very much to be "crime of the week," with or without also a longer story arc.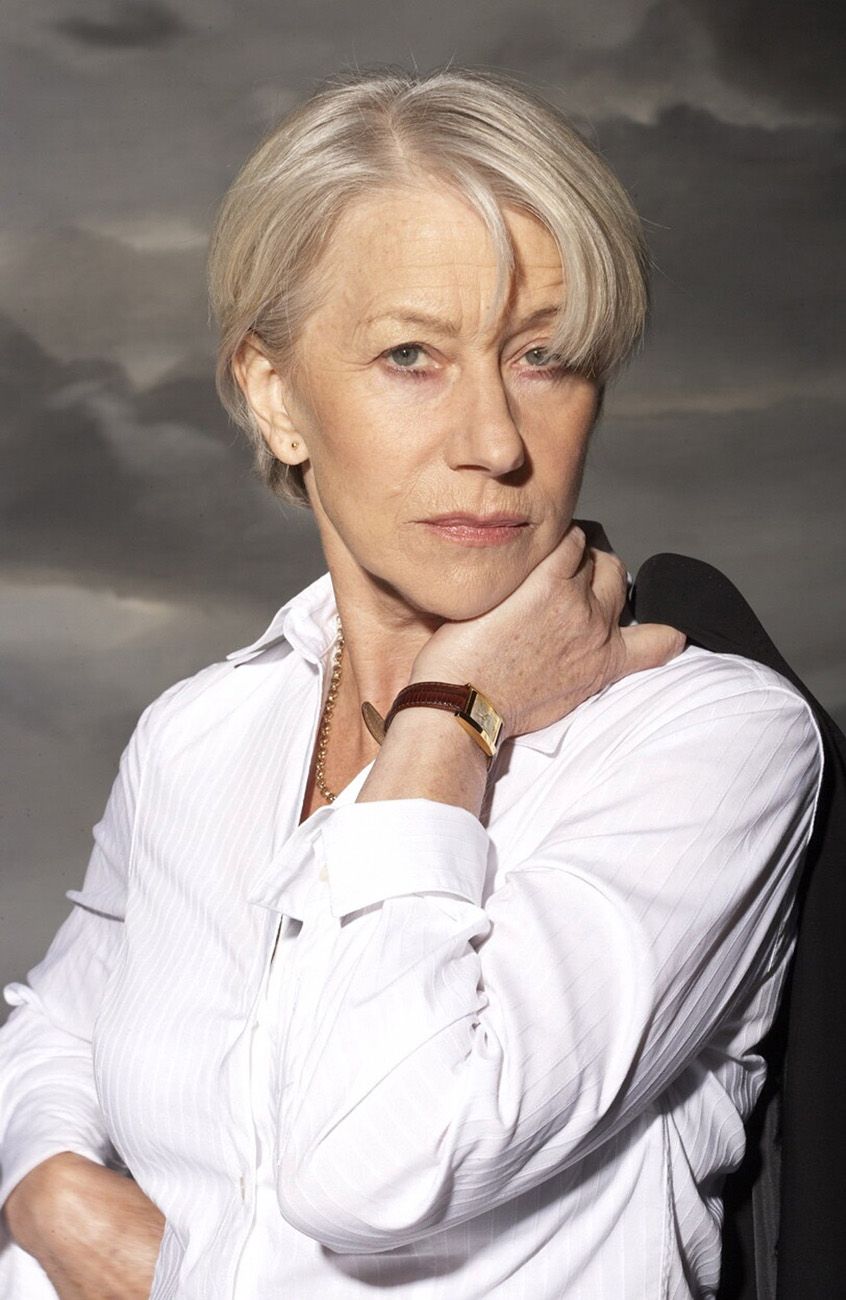 While all the cases are homicides, they cover a wide breadth. After the first season, there tended to be an underlying social issue: this could be racial, political or class-based, and often provide an additional level of difficulty to the investigation. Particularly in the early seasons, Tennison is depicted as having to fight prejudice from her colleagues. The feminist aspects (perhaps thankfully) do fade somewhat, once she becomes more established, though the level of support she gets from her superiors is never something on which she can rely. Throughout, she struggles with self-doubt and loneliness in her position, no-one able to understand the pressures of the job, and help share the burden on her shoulders. But part of her strength is that it never interferes with her dedication to the case, or her pursuit of those responsible for wrong-doing. Unlike a good number of her colleagues, who are sometimes prepared to sacrifice justice for the sake of expediency, Tennison's morality is absolute, and she won't compromise it for anything, regardless of the potential personal cost.
Obviously, this isn't "action" in the "fisticuffs and car-chase" mould of policework (I'll refer you to Red and its sequel if you want to see Mirren wielding the heavy weaponry!). Virtually the only weapons Tennison wields are her mind and her tongue, but it's hard to tell which is the sharper, and they are both undeniably effective at getting to the truth, no matter how deeply it may be hidden. Her bravery is undeniable, not just in the perpetual quest for justice mentioned above, but her willingness to put herself into potentially lethal situations when the need arises., such as at the end of the fifth series where she faces an armed suspect, alone and without anything to protect her. While it's one thing to go into such situations with the physical presence to handle them, doing so when you don't have such an ability, is probably even more courageous.
Though some episodes are now more than 20 years old, they hardly seem dated at all: the writing is still sharp as a razor, and can stand with anything you'll find on television today. But it's Mirren's performance which makes this work, and is why I just didn't bother with the US remake; good though Bello might be, she can't hold a candle to the original. There's a reason Mirren was nominated for six Emmys, winning two, and six BAFTAs, taking home three. Virtually every cop show with a female lead which has come out since – or, at least, all the good ones – owe something to Prime Suspect, and a central character who embodies the tension between work and home life. Never shying away from the darker side of law-enforcement, or the toll it exerts on those who maintain it, this isn't just one of the best recent action heroine TV series, it's among the best TV series of any genre or era.
Right now, some of the episodes are available on YouTube, though I can't imagine they'll last long. Below, find one of the standalone stories from the fourth series, in which Tennison investigates the murder of a child.