"The pain and strain, stays mainly in the Jane…"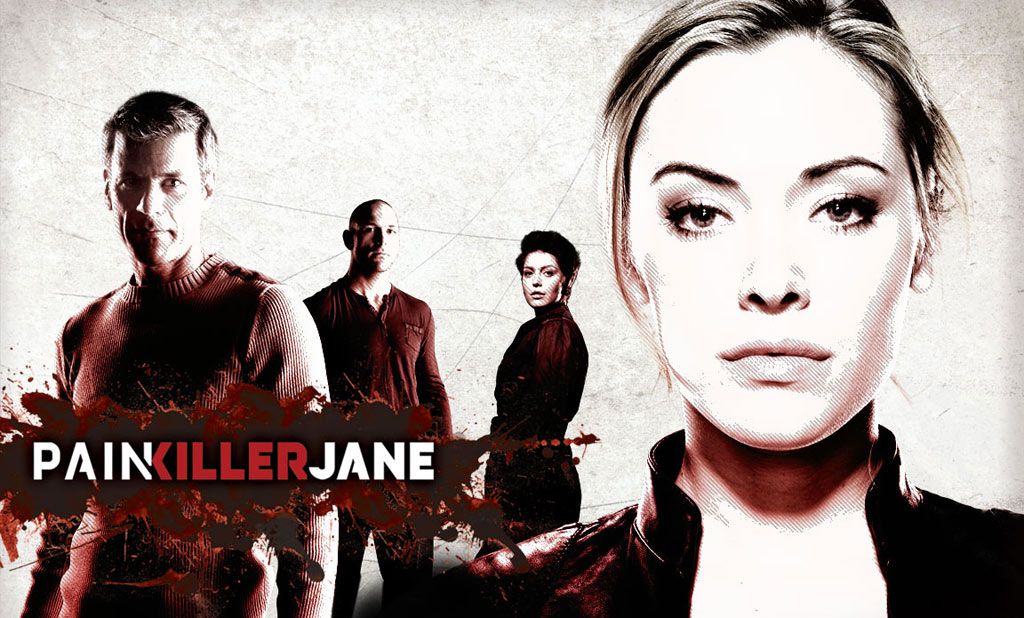 Originally created as a comic-book by Jimmy Palmiotti and Joe Quesada in the mid-nineties, it told the story of its heroine, Jane Vasko, who became effectively immortal after an incident left her with superhuman regenerative powers. She can still be hurt, certainly – even knocked down – but she heals at a phenomenal rate, rendering her nearly unstoppable. Over the years since, she has crossed paths with a number of other characters, including Hellboy and Vampirella, and the show became a TV movie on SyFy in December 2005, starring Emmanuelle Vaugier as Jane. The film was also used to gauge interest in a potential TV series, and one duly emerged in April 2007, albeit with Kristanna Loken now in the role, and effectively pretending the movie didn't exist. For example, Jane went back from being a soldier to the law-enforcement agent of the comic, albeit a DEA agent rather than an undercover cop, and the cause of her abilities also became rather less opaque.
Unfortunately, it still wasn't very good, especially in the early episodes. This is actually my second attempt to review the show: after eight episodes or so in the my original effort, I realized I had entirely abandoned watching them, and simply had them on in the background while I did something else. The return effort proved my attention span was made of sterner stuff, though I admit that I might not have watched every single frame of every single show. But I did make it through to the end, which teases a second series that never materialized, SyFy deciding it would not renew the show in August, with half a dozen episodes remaining to be screened.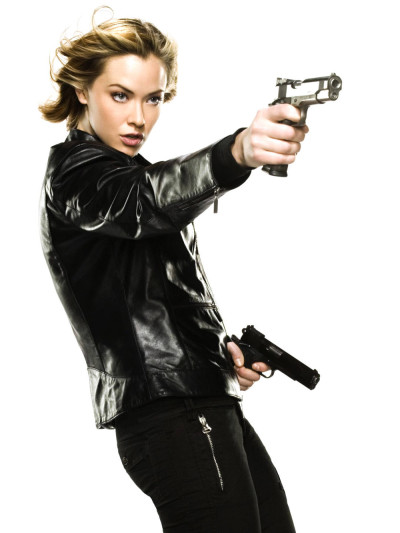 Certainly, from a 2016 viewpoint, it seems overly familiar, treading territory we've seen, with variations, in X-Men, Heroes and Alphas, among others. The core concept here is the "neuro" – someone who has developed an inexplicable paranormal talent which might be anything from invisibility through mind control to fire manipulation. Jane encounters one such on a drug bust at a nightclub, and as a result, is recruited by Andre McBride (Stewart), who leads an undercover team dedicated to capturing and neutralizing neuros. The rest of the team are the usual bunch of shallow stereotypes e.g. computer wiz Riley Jensen (Roberts), ex-military muscle Connor King (Danby), etc. but Jane is "different" in that her first mission results in her neuro-esque ability being awakened, after she is defenestrated from a high-rise window. I say "neuro-esque," since there's an ongoing vague debate as to whether she should be chipped and shipped off to NICO, the internment camp set up for the "special".
After that, however, the show rapidly became not much more than a series of "neuro of the week" episodes, effectively abandoning much real interest in its heroine and her abilities. To some extent, I can understand this: once you've established that she is, literally, bulletproof, what more can you do? There's not much sense of threat. But outside of sporadic examples, the creators didn't make sufficient use of Vasko's abilities, which could certainly have come useful, as the most extreme example of "taking one for the team" Nor do they bother to give her much life outside the disused subway station which is her team's super-secret lair. There's a brief friendship with the girl next door, which comes to a sudden end with so little impact, it feels like the actress involved must have demanded a pay rise or something. Then there's a boyfriend, and at least that relationship does end up having a point – like the rest of the show, however, it takes far too long to get there.
For after initially setting up an evil corporation as the Big Bad, the series seem to forget about them completely for the next 20 episodes, before suddenly blowing the dust of the company for the final episode. It seems likely that never-realized second season might have gone in that direction, though if that was always the intent, seems very odd to start off as they did. The budget was apparently jacked up for the final three episodes, allowing for the cast and crew to travel to Hungary and the NICO facility, where it turns out there have been various dubious medical experiments going on, involving reversing the chips implanted to disable the neuro abilities. There are some interesting moral questions raised in this arc, and it's a shame the show chose to ignore them, until after it had been given the ace.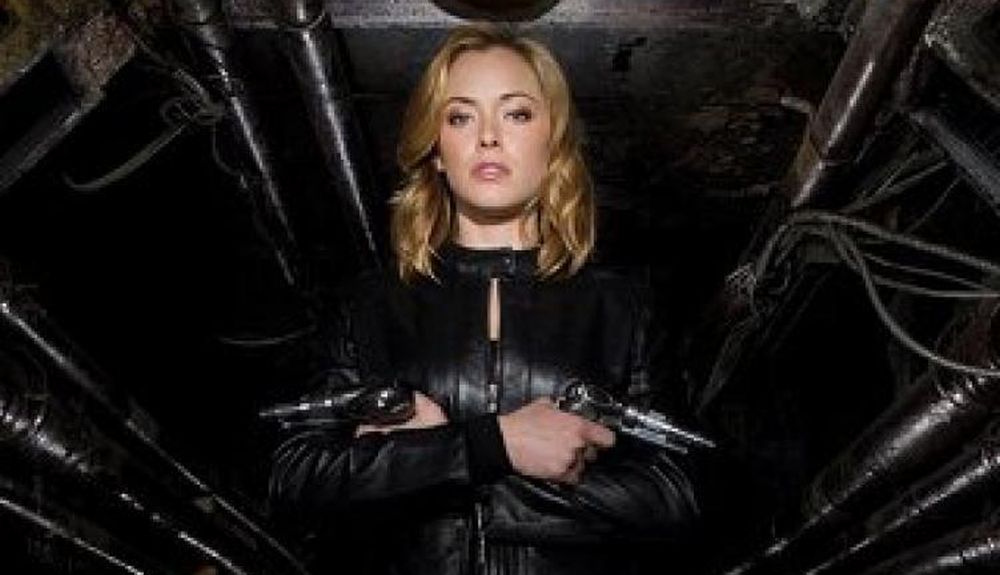 That isn't to say the show was entirely worthless up to that point. There were a few episodes which actually made use of the concepts and developed them in interesting ways. The one I liked most was Playback, about a neuro who could reset time to the beginning of the day. He was being used to plot the assassination of a visiting foreign politician, gradually refining his plan to negate the countermeasures of Jane and her team, as if this were Groundhog Day. Jane's ability to take damage came in handy here, and the script was well-thought out, both in problem and solution; while they couldn't foil the neuros plan, they could make the rest of his day such a bad one, he was compelled to rewind one more time. More of this smart invention would have been welcome, but the show instead seemed to run out of ideas almost immediately. I mean, a handful of episodes in, and you're already going down the "ghost hunters" route? Why not just have a musical episode and be done with it?
AS in most things she has done – hell, even BloodRayne – Loken is fine, and seems to embrace the action aspects with enthusiasm. I'd say that gives her the edge over her predecessor, Vaugier, and the series likely solidifies her position on the B-rung of action actresses ["Can't afford Milla Jovovich? Give me a call!"] It's the writing that is the key weakness here, often giving the impression that they were making things up as they went along, never a good thing. Still, it may not be the end for Jane. In July 2014, it was announced that Palmiotti was producing an independent feature film version, with the Soska Sisters signing on to direct. While I'm not sure about them as a choice [I saw their horror film American Mary, and found it very much over-rated], and I haven't heard anything much regarding the project since, it's interesting that adapting Painkiller Jane appears to be every bit as difficult to kill off as the character herself!
Star: Kristanna Loken, Rob Stewart, Noah Danby, Sean Owen Roberts