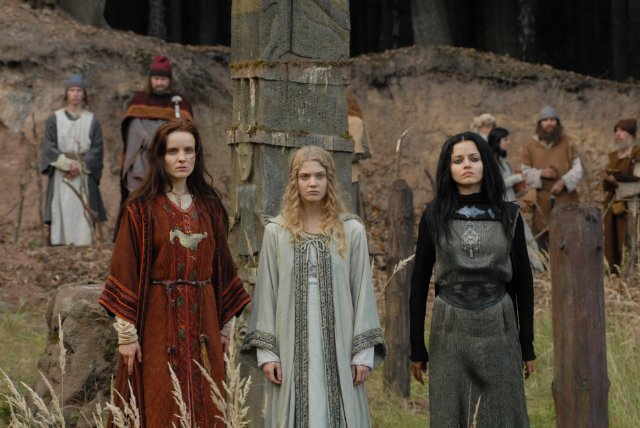 "Czech mates"
This is the story of three sisters – Kazi the healer, Teta the priestess (Filatova) and Libuše (Zoli), who can see both the past and her future. Their father is chieftain of the local tribes, and when he passes away, Libuše is chosen to replace him, due to her supernatural talents. This does not impress some of her male rivals, who seek first to wed her, then when she spurns their advances, to replace her. Libuše's dream of founding the city of Prague hits problems, and she is forced into marriage, but does at least trick her way into choosing her own husband, the farmer Přemysl (Lucas). However, she soon discovers that he isn't quite the man he seemed, and he rules the country with an "iron fist," causing Libuše's childhood friend, the warrior maiden Vlasta (Mornar) to raise an army of women and rebel against the patriarchy.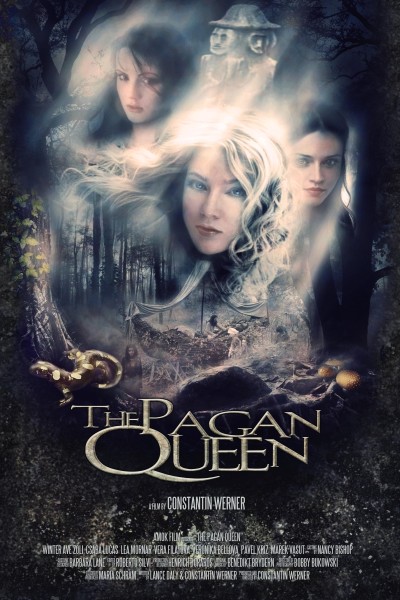 It really is nowhere near as good as this sounds, and the synopsis above is significantly more coherent. I swear, I didn't fall asleep – but it felt like I did, the story lurching from scene to scene in a disjointed manner that rapidly drained all interest. Outside of the heroine, there was hardly any significant effort at giving the characters motivation or depth, and matters weren't helped by the fact the entire nation seemed to consist of about 25 people. The scenery is nice, and the soundtrack has a full, orchestral feel which seems to have escaped from a higher-budget movie, but it doesn't work as a historical piece or as a political one – and, certainly, not as an action film. However, I was amused by what I suspect is likely a realistic, if ruthless, depiction of what would probably happen when a warrior maiden comes up against her male counterpart.
I suppose it's possible this may be more entertaining, or simply coherent, if you're aware of the legend on which it's based. However, this would still be a flaw: you don't need to have read Le Morte D'Arthur to appreciate Excalibur. And, beside, this seems to have been critically skewered in the Czech Republic, so it doesn't appear background knowledge is that much of a help. I think it's probably more the case that poorly considered femo-paganism [or paga-feminism, if you prefer] does not make for great cinema, regardless of the language.
Dir: Constantin Werner
Star: Winter Ave Zoli. Csaba Lucas, Lea Mornar, Vera Filatova