"Lacking in punch."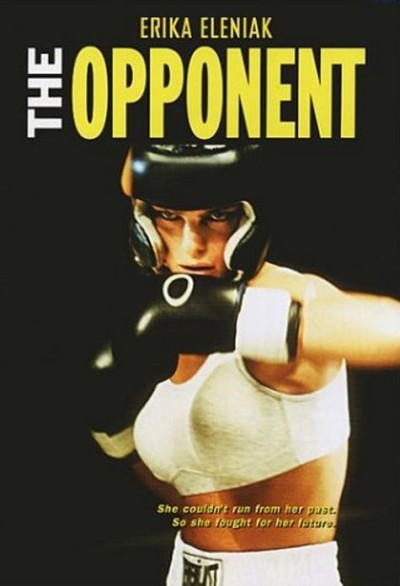 Patty (Eleniak) is in an abusive relationship, but finds an outlet through an unconventional source – boxing. This comes through her friend June (Ellis), who works occasionally as a ring-girl for a promoter (Doman). One of his fighters is Tommy (Colby), a part-time boxer whose main source of income is as a limo driver, but also helps run a gym in the upstate New York city of Troy, which helps keep the local kids out of trouble. Reluctantly, he agrees to train Patty, who develops, not only physical strength as a result, but the self-confidence to handle her situation.
If only she used it. This is the kind of story which feels like it could have been a Lifetime or Hallmark TV movie, but the makers appear to be opting for something slightly grittier, though it rarely gets far away from tired clichés, You just know that Patty and Tommy are eventually going to fall into bed with each other; the pacing here might have been better had they done so sooner, rather than later, as this does then add a different dynamic to their relationship. The other problem is that Eleniak, despite dirtying-up for the role, is rarely even remotely convincing as a boxer: there's a difference between "fit" and "fit for battle." This is never clearer than when facing her nemesis, Red Lennox – she's played by Andrea Nelson, a real boxer, who went 7-0 in 2000, the year this was made, and the difference in physique is painfully obvious. One person is playing a role; the other is living a life, and the obvious gap makes it hard to suspend disbelief.
I actually quite liked the performances: Doman has something of the late James Gandolfini about him, Colby is engaging and, perhaps surprisingly, Eleniak holds her own. [I was going to say I'd only ever seen her in Baywatch, but I then remembered her role in another GWG flick, Lady Jayne Killer] However, the decent sense of character development comes largely at the expense of a narrative that meanders aimlessly in circles, before petering out in an ending that might have been deliberately created to provoke a reaction of "Huh," given the lack of closure to any of the major threads woven into the storyline. As a character study, this is fine; however, the lack of dramatic energy saps the interest and leaves it looking rocky, rather than Rocky.
Dir: Eugene Jarecki
Star: Erika Eleniak, James Colby, Aunjanue Ellis, John Doman