"Takenette."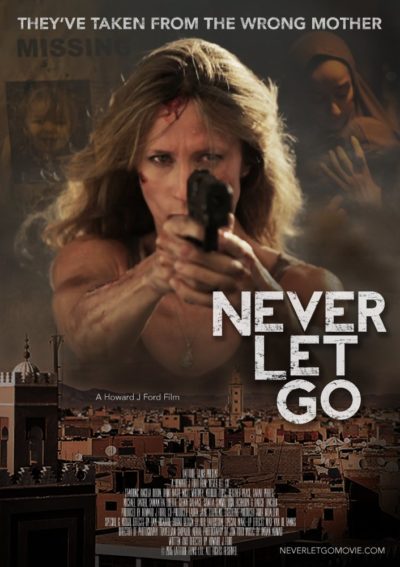 Based on the title and synopsis, I was expecting something like a Lifetime TV Movie. A mother frantically searching for her abducted child in a foreign location, before they can be sold off to some rich Arab, would seem right up their alley. [Though of course, this kind of thing has long been a popular subject for exploitation, to the point where the Hays Code of the thirties had explicitly to ban movies about "white slavery"] It's a good deal grittier and harder hitting than that, though could have done with much better explanation of why this momma bear is so ferocious – among a number of other aspects.
The heroine is Lisa Brennan (Dixon), who is enjoying a vacation in Morocco with her child, the product of her affair with an up-and-coming politician, Clark Anderson (Whitney). A moment's inattention sees the child snatched, and Brennan begins her hunt. She has to do it almost entirely on her own, and indeed, in the face of significant interference; because, after her involvement in the death of one of the kidnappers, Lisa is the target of a woman-hunt by the local authorities. Fortunately, what she does have are a very particular set of skills. Skills she has acquired over a very long career. Skills that make her a nightmare for people like the kidnappers. Skills that that poster tag-line references in a shameless way, which I can only applaud. Well played, marketers. Well played….
These would have probably come as less of a surprise had there been some content establishing Lisa's credentials as a bad-ass. It's only well after she has gone full Liam Neeson, that it's even suggested the heroine is an FBI agent, rather than some random Mom on a beach. You just have to take her hand-t0-hand skills on trust. We also discover that the inhabitants of Marrakech leave their doors conveniently open, greet home invaders with little more than moderate confusion, and can be convinced to assist foreign fugitives on the run from the police, with little more than forcefully-spoken English and enthusiastic hand gestures. Meanwhile, the local armed cops will let said fugitive beat them all up, without so much as firing a single shot.
Fortunately, Ford is a much better director than a script-writer, keeping the pace brisk as he gallops towards a "surprise" ending that will come as a surprise to absolutely nobody (an additional black mark on Ford the author). Dixon is also very good in her role, projecting the right degree of focus and intensity, and the pounding, percussive driven score as she's rushing around the narrow streets and across the rooftops, enhances proceedings significantly, in a way that echoes Run Lola Run. The problems are more whenever the film slows down from that frenetic and breathless pace. For it's during these quieter moments, where the flaws in the story become most apparent, and you'll probably find yourself going, "Hang on…", to a degree that considerably weakens the overall impact.
Dir: Howard J. Ford
Star: Angela Dixon, Nigel Whitmey. Heather Peace, Velibor Topic