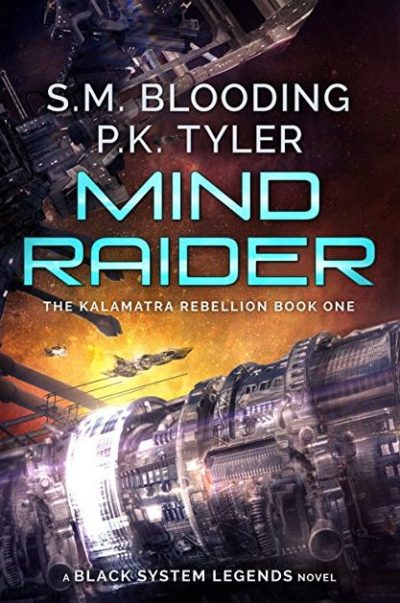 I'm not sure if the problems here are a result of there being two authors credited on this story. It could certainly explain them. For rather than providing a single coherent vision, this feels like both its universe and characters are being pulled in too many different directions. It's overstuffed with ideas and, instead of them being developed fully, scurries from one to the next, as if the writers were competing to have the final word. This comes to an end in a rather ludicrous finale. There, the entire plot takes a right turn, with the biological weapon which has formed much of the early focus all but discarded.
The heroine is Keva Duste, an "engineered human," who was originally pod-grown for use as a super soldier. However, she proved able to over-ride her programming so was discarded after refusing an order. And by "discarded", I mean tossed into space. From there, she was fortuitously rescued, and began a new life as an agent working for the Syndicate. This is one of a number of murky groups, including the Elite and the Families, who are waging a proxy war for power around the network of planets and space stations which are the setting here. None of them seem to have the population's interests at heart.
She's sent undercover to an Elite planet, to find out information about the bio-weapon mentioned, which will shortly be tested on an unsuspecting batch of subjects. However, troubled by an increasing moral compass, she goes off-mission and also rescues Dothylian, the new wife of the not very nice Elite (to put it mildly) on whom Keva is spying. This causes problems all its own, partly because of Dot not being fit for the harsh world of the "Black", where Keva operates. And partly due to the increasingly self-aware AI she brings with her, which has an agenda of its own.
I found it all kinda annoying. Ideas and concepts like the "slip drive" are hurled at the reader, without adequate explanation, and the focus bounces around, to diminishing effect. There is some a bit of decent tension built up when Keva is on the Elite planet, because her undercover identity is that of a dead woman. Anyone who knows that will be understandably surprised to see the corpse walking around, so it's a very risky situation. For a genetically-engineered super-soldier though, especially one with a permanent connection to a high-powered AI in her head, she doesn't seem to make much use of her talents. There's rather more of Keva moping around her spaceship, and unresolved sexual tension with Captain Hale.
From reading interviews with the authors, it appears one wrote and the other edited, so my theory about competing pages doesn't seem to be valid (much though it'd explain the deficiencies). I'll split the blame here, with perhaps a little more going to the editor, Tyler. She should perhaps have spotted and corrected the structural issues that rendered this more chore than pleasure at about the half-way point, and turned into a real slog in the final stretch.
Authors: S.M. Blooding & P.K. Tyler
Publisher: Macmillan, available through Amazon as an e-book only. It also forms part of the Dominion Rising collection for Kindle.