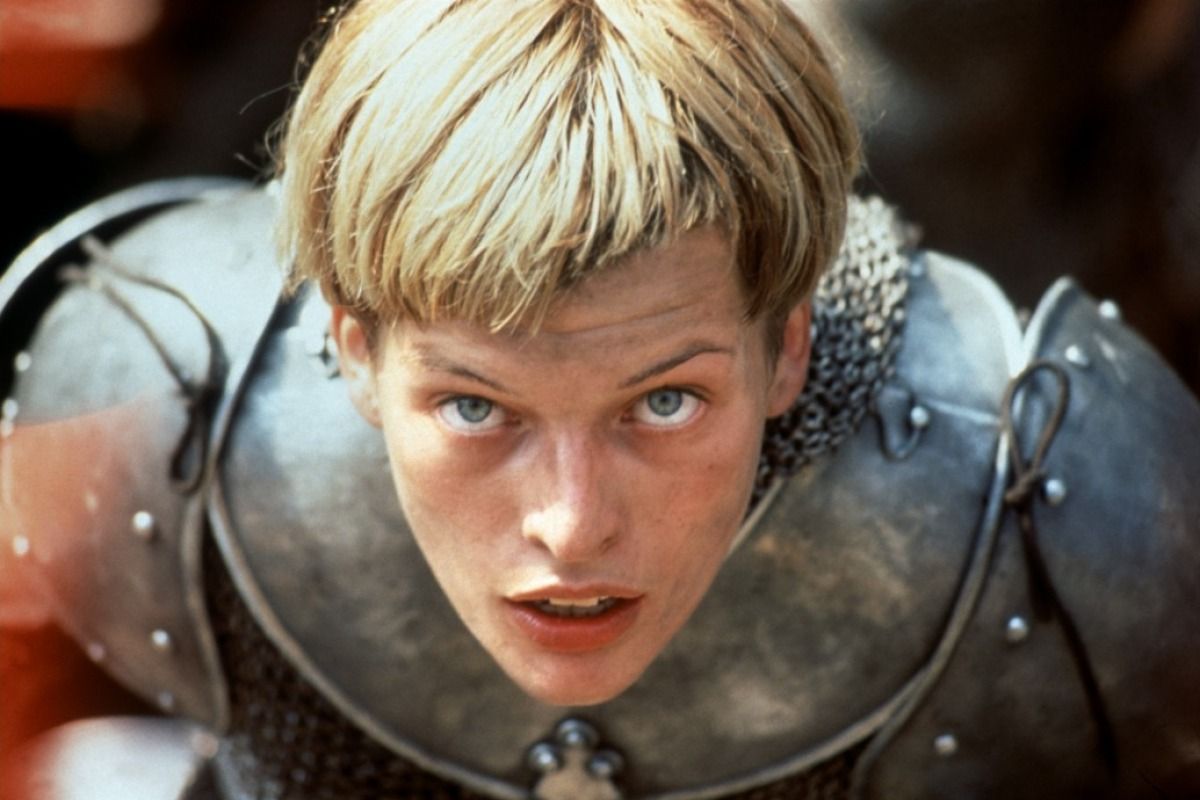 Deadline reports that Milla Jovovich, star of the Resident Evil franchise and a number of other action heroine entries (The Messenger, Ultraviolet) is "in advanced negotiations" to star in an adaptation of some non-Game of Thrones stories by George R.R. Martin. The film, called In the Lost Lands, will be based on three stories taken from Martin's short story anthology Dreamsongs, and prodiction will begin in Germany during the last quarter of 2015, with Justin Chatwin also starring in the film. The bad news? The script was written and the film will be directed by Constantin Werner, who did The Pagan Queen, which was pretty freaking terrible.
The titular story will have Jovovich playing a witch called Grey Alys, who has the power to grant your wishes, whatever they may be. But, as anyone who has played D&D knows, that's not necessarily a good thing for the recipient. So when a powerful noblewoman, Lady Melange, asks Alys for the ability to shape-shift, she is given a white wolf pelt that fulfills Melange's request, but not in the way desired. The story's focus is on Alys's journey to get the pelt, and based on this review, she seems an interesting character. "Her quiet, almost unassuming ways speak of untapped depths and dark secrets, and her calm detachment is far more chilling than outright malice. There is no open cruelty in her actions: she hastens other people's demise, or observes their unavoidable misfortune, with the same aloof calm she would display in accepting her own."
The other stories are no less gynocentric, so in terms of content, this looks like it should be right in our wheelhouse. Another part will be based on The Lonely Songs Of Laren Dorr, about a woman, Sharra, who has the ability to move between different worlds. Deadline says she "must fight a dragon that serves as the gatekeeper of seven worlds to reunite with her lost lover." I've read the story. There's no dragon fighting to be found in it, but apparently there will be by the time it hits the silver screen, because you can't have George R.R. Martin without dragons. The final tale, Bitterblooms, dates from 1977 and is a story in which "a young barbarian girl gets spellbound by a lonely witch in a spacecraft, who shows her beauty and love, which turns out to be a net of lies and deceit."
Deadline also claim it's the first time George RR Martin's stories have been adapted for the screen outside of Game of Thrones, but they would appear to have forgotten about Nightflyers, a 1987 film based on his novella of the same name. starring Catherine Mary Stewart and Michael Praed. I can't say I blame them. Hopefully, In the Lost Lands, will turn out to be somewhat better.