"Maleficent Bastard."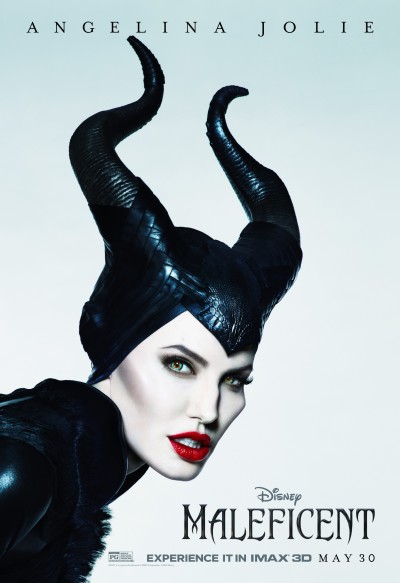 This idea seems insane on the surface: take one of the classic villainesses of all-time, and tell the story from her point of view? How could that possibly work? But then, you think about it a bit, and the possibilities become apparent – not just in the fairytale arena, but in others as well. What about a Bond movie from the perspective of Goldfinger? A horror movie through Freddy Krueger's eyes? One of the first things you realize, is that casting is particularly key: here, you need to have a lead who can take a character that has been universally loathed by generations, to the point where it's in our cultural DNA, and turn it around, to become the sympathetic focus. The other essential aspect is the motivation: what happened to make them the way they are, and justify their subsequent "evil" actions? You have to bring the audience along on that character's journey – and, bear in mind, this is a Disney film, so the scope for any kind of explicit content is close to nil. Yeah, we were right the first time, there's no way this will ever succe…
What? Angelina Jolie as Maleficent? Suddenly, the idea doesn't just make sense, it became more a case of, why did nobody think of this before? Virtually from the first photos of Jolie in her uber-goth get-up, it was clearly perfect casting: Jolie was Maleficent and Maleficent could have been no-one else. That extends through the finished product: whenever Jolie is on screen, the film ramps up at least another gear, if not two, because you know something's going to happen. She doesn't even necessarily have to do much: there's a relatively early scene, where she's walking across the countryside, and behind her, stone fences are being shredded, as if by an unseen tornado. That, combined with Jolie's expression, playing out on a face whose cheekbones could cut glass,  completely sells the premise of what follows. Though we can't shortchange Linda Woolverton's screenplay which, as mentioned above, is a crucial component. The torment through which the heroine goes, is about as thinly disguised a date-rape metaphor as you'll ever see in a Disney film, and works impeccably.
The set-up has two kingdoms, a human and a fairy one, living in… Well, I wouldn't say peace, but cordial disdain is perhaps close to it. This lasts until the monarch of the former, King Henry, casts envious eyes over his neighbour, only for his invasion attempt to be humiliatingly destroyed by its queen, Maleficent (Jolie) and her fey army. He promises his daughter's hand to anyone who kills the queen, and this opens the door for Stefan (Copley), who had been a friend of Maleficent's growing up. Their friendship blossomed into more during their teenage years before they drifted apart. However, his ambition overwhelms his friendship; he drugs Maleficent, cuts her wings off using iron (poisonous to fairy folk), and uses this as proof to secure his position as heir. The queen throws up an enchanted forest between the two kingdoms, but doesn't forget the wrong done to her, and when King Stefan has a baby daughter… Well, you know how Sleeping Beauty goes from there, I trust.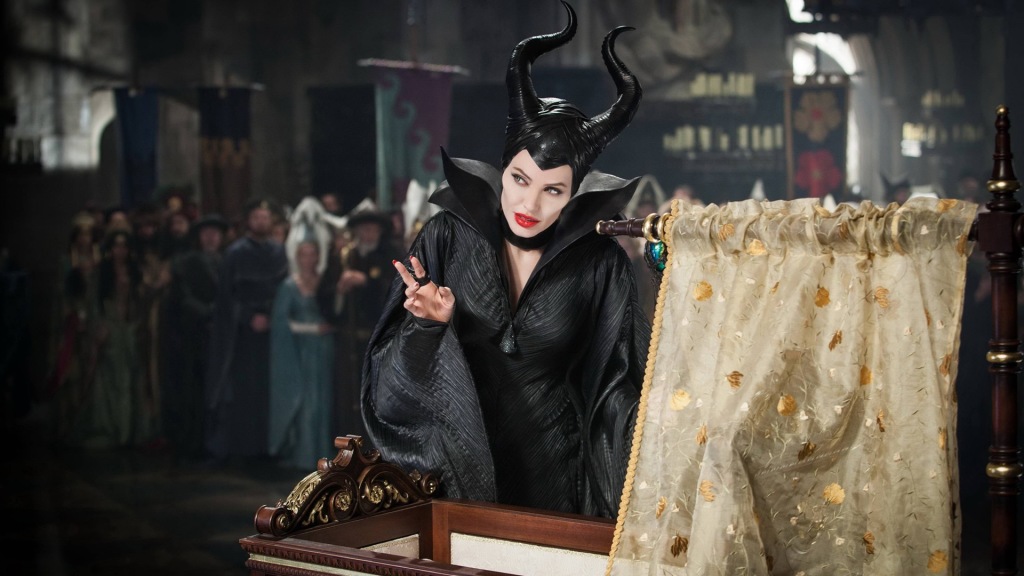 Except, there's one very significant twist. Chris and I took a pie break an hour in, and she complained the film's direction was "obvious." Yes… and no. It was clearly pointing in the Prince Charming and happy ever after directions, but I'm delighted to report this is then subverted into something entirely different, and which packs a much greater emotional wallop. There was sniffling coming from beside me on the couch before the end, let's just leave it at that. If there's a Disney moral to be found in the (mostly awesome) ending, it's perhaps not just the value of forgiveness over revenge, but that when someone offers you the former, it's often wisest just to take it. Oh, and another important lesson: if you go plummeting off battlements with a creature that has wings and can fly, there's really only going to be one loser in that scenario.
While Jolie and the story are uniformly excellent, that's not to say the film is without problems. First-time director Stromberg is better known as an art director, and this is painfully apparent whenever the heroine isn't on screen. The lengthy sequence where Princess Aurora (Fanning) is growing up in seclusion, tended to by a trio of fairy godmothers, Bibbety, Bobbity and Boo – okay, I made that last bit up – is, frankly, dull. Aurora herself is such a cloying goody two-shoes, she makes the original animated version of Maleficent seem like a paragon of subtlety and depth. and the fairoic trio are about the most grating efforts at comic relief I've seen since the last Adam Sandler movie. I was also not very impressed with some of the creations in fairyland. More than one of these second-rate CGI creations, look like they were designed to shift merchandise rather than serve any genuine purpose for a mature audience: think along the lines of Jar-Jar Binks with wings.
These are issues which would probably sink many a lesser movie, but Jolie and the story are strong enough to keep you engrossed, through to a spectacular, dragon-infused finale which the last part of The Hobbit will have to go some to beat. It's easy to understand why this is, at time of writing, the third-biggest worldwide film of 2014. Depending on how Mockingjay Part 1 goes, it could remain the biggest action-heroine movie of the year, which would be an amazing feat, given muted prerelease expectations of around $150m domestic (it took 60% more). Regardless, Maleficent certainly cements Jolie's role as the reigning queen of our genre, from Tomb Raider through Mr + Mrs Smith to Salt and on to this. If the reports of her retirement from acting, to concentrate on directing and writing instead, prove to be true, Jennifer Lawrence, Eva Green or anyone else will find it very difficult to fill the abandoned pair of glass slippers.
Whoops, wrong fairy-tale. :)
Dir: Robert Stromberg
Star: Angelina Jolie, Sharlto Copley, Elle Fanning, Sam Riley