"The devil's in the details."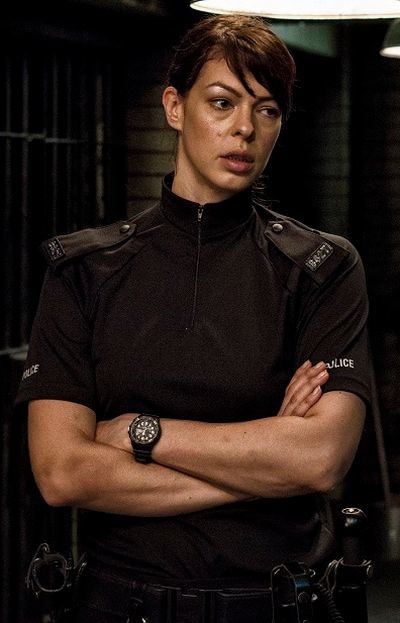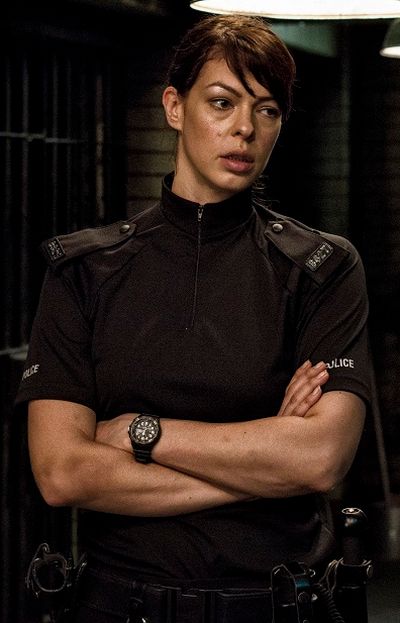 I'm not religious, but I do enjoy a good religious movie. Say what you like about the Bible, it has some great stories, and inspiration for a ton of others [some day, I want to see the Book of Revelations filmed by Paul Verhoeven]. This certainly falls into the latter camp, but the small cast and claustrophobic settings work for it very well. On the way to take up a new post at a police station in a small Scottish town, Rachel (McIntosh) witnesses a pedestrian being hit by a joy-riding teenager, though the victim is nowhere to be found. Taking the perp to the station, the victim (Cunningham), known only as "Six" (after his eventual cell number), is located and brought to the station: but the doctor brought in to check his wounds tries to kill him. It becomes clear that Six knows a lot more, not just about Rachel, but her new boss Sergeant MacReady (Russell), and the other inhabitants of the station, on both sides of the bars. That's dangerous knowledge, since some of those are definitely not intended for public consumption. Rachel, whose secret involved hurt done to rather than by her, has to figure out Six's agenda – Devil? Angel? Bit of both? – to survive the night.
Right from the opening credits, depicting Six against a variety of ominous backgrounds, the creep factor here is severely amped up, and it keeps increasing the rest of the way – just when you think it's reached its peak, O'Malley turns the screw another notch. It also benefit from very good performances. Cunningham has been a house-approved actor since Dog Soldiers, and exudes presence even when quite, as he is particularly in the early going, while McIntosh was striking in an equally disturbing film, The Woman, and brings much the same sense of physicality to her character here. The director has said one of the inspirations was the original Assault on Precinct 13, and I can see that; however, in a psychological sense, it felt almost like a psychological version of another John Carpenter film, The Thing, with people's "inner monsters" bursting out to wreak havoc on those unfortunate enough to be around them. There are a couple of embarrassing mis-steps: at one point, for example, a character carefully and ostentatiously removes his glasses, only for them immediately to re-appear on his face! That kind of sloppy mistake is disappointing, and could easily have been avoided.
We also wondered why no-one makes much effort to call in external help, be that from another station or emergency service. For a while, I was thinking it was going to reveal that all the participants were dead already, which would have been a tough act to pull off. Does it end up going that way? I couldn't possibly comment. But if they ever decided to make a sequel, we'd love to see it.  We watched this the same day as Jurassic World, and both my wife and I think this was the better movie.
Dir: Brian O'Malley
Star: Pollyanna McIntosh, Liam Cunningham, Douglas Russell