Surviving when the plane in which you're flying, disintegrates around you at a height of 10,000 feet is remarkable enough. When you land in the middle of the Amazon rainforest, one of the most hostile environments on Earth, and have to make it alone for more than a week, with virtually no resources, as you try to find your way to safety, that's astonishing.
If you're a 17-year-old girl? It's off the charts amazing.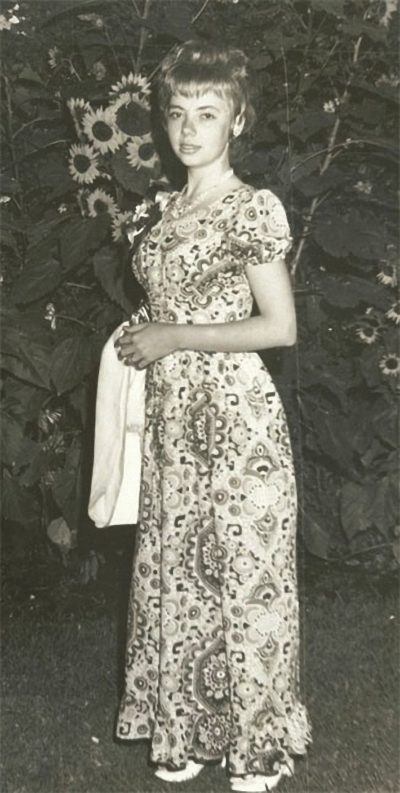 Admittedly, Juliane Koepcke was not your average teenager. Indeed, she could hardly have been better prepared for her ordeal. Her family moved to a research station in the Peruvian rainforest when she was 14, so her father, zoologist Hans-Wilhelm Koepcke, could continue his work. Juliane was initially home-schooled, and the curriculum covered much more than the traditional three R's. She said, "I'd lived in the jungle long enough as a child to be acquainted with the bugs and other creatures that scurry, rustle, whistle, and snarl. There was almost nothing my parents hadn't taught me about the jungle." However, she was required to complete her education in the capital Lima. On Christmas Eve, 1971, she and her mother prepared to fly back from there to Pucallpa, the nearest airport to their home.
They would never arrive. The pilot made an ill-advised decision to fly through a thunderstorm, in a poorly maintained plane [the airline, LANSA, had a bad reputation for mechanical reliability, and would cease operations a few weeks later]. A lightning bolt hit the craft, igniting a fuel tank in the wing, and triggering catastrophic structural failure. Juliane fell two miles, still strapped to her seat; the protection it offered, together with the somewhat cushioned landing offered by the rainforest canopy, is likely why she became the sole survivor. She was not uninjured: she had a broken collarbone, a serious gash on her leg, a partial fracture of her shin and a torn knee ligament. Given the circumstances, though, it could have been much worse.
That was brought home later, after she came across some other victims: "When I turned a corner in the creek, I found a bench with three passengers rammed head first into the earth. I was paralysed by panic. It was the first time I had seen a dead body. I thought my mother could be one of them but when I touched the corpse with a stick, I saw that the woman's toenails were painted – my mother never polished her nails." With her sole piece of regular food a bag of candy, she had to try and make her way out. The key to her survival was finding a tiny rivulet, and following it downstream. She knew that this trickle would flow into a larger creek, and this in turn would join a river: eventually, she'd find people. Her quest was helped by hearing the call of a hoatzin, a bird Juliane recognized as nesting near open water.
Her wilderness knowledge helped when she reached the river too. The undergrowth along the bank was too dense to allow for progress, so Juliane opted to float down the middle. There, she knew potentially lethal stingrays won't go, preferring the shallows, and also that piranhas are not a threat in quickly-moving water. But a cut on her arm had become infected with maggots, forcing her to extreme measures, after Juliane found a boat with a motor and a barrel of diesel fuel. "I remembered our dog had the same infection and my father had put kerosene in it, so I sucked the gasoline out and put it into the wound. The pain was intense as the maggots tried to get further into the wound. I pulled out about 30 maggots."
She opted to spend the night there – her tenth in the jungle since the crash – and that proved to be her salvation. For she had stumbled across a seasonal camp belonging to some loggers, who were astonished to show up the next day and discover a blonde woman in their camp. Juliane recalls, "They believe in all sorts of ghosts there, and at first they thought that I was one of these water spirits called Yemanjá. They are blondes, supposedly." They had heard about the crash on the radio, and took her downstream in their boat, to a local hospital that could tend her injuries, which now also included second-degree sunburn.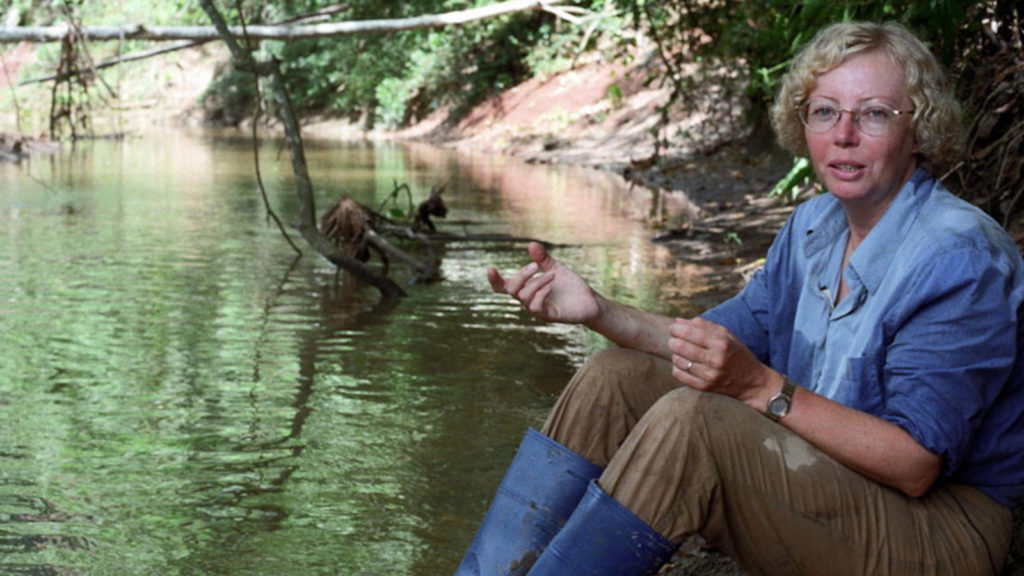 The authorities hadn't been able to locate the crash site, but with Juliane's help, they found it, and her mother's body was eventually recovered on January 12, more than three weeks later. The creepiest thing? "My mother wasn't dead when she fell from the plane. My father thought she'd survived for nearly two weeks – perhaps up to January 6, because when he went to identify her body it wasn't as decomposed as you'd expect in that environment – it's very warm and humid and there are lots of animals that would eat dead bodies. He thought she'd broken her backbone or her pelvis and couldn't move."
Juliane helped advise the makers of a movie based on her experiences (Miracles Still Happen, see below, or review here) and returned to the area in the early eighties, to study the area's native bats. But it was close to two decades before she began to achieve closure. She returned to the crash site with German film-maker Werner Herzog, as part of his documentary Wings of Hope about her ordeal. Herzog was particularly well-suited to make the film, because when he was location scouting for his movie Aguirre, Wrath of God, he had initially been booked on the flight which crashed – only being saved by a last minute change in plans. Following that, Koepcke was able to write her own story, published as When I Fell from the Sky in 2011.
Below, you'll find first Werner's Herzog's documentary Wings of Hope, and then the Italian feature film Miracles Still Happen, starring Susan Penhaligon, offering both factual and fictionalized versions of her remarkable story of survival. It's truly one of the most incredible ever experienced and a testament to how knowledge can make all the difference between life and death.