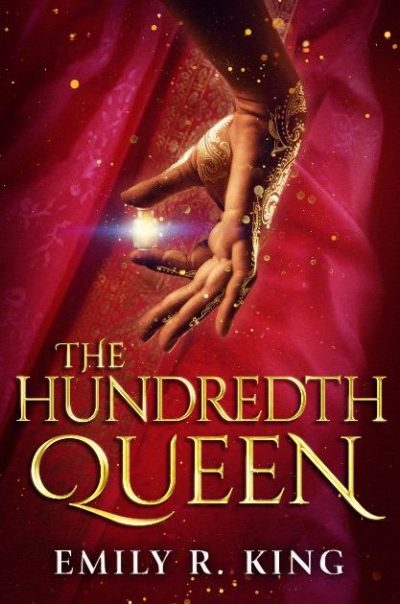 An interesting premise gets wasted, buried under a muddied writing style which sets up in one direction, then abandons it for another. Orphan Kalinda has been brought up by The Sisterhood in their remote temple in the mountains (kinda Indian, kinda Sumerian, annoyingly non-specific), training in the ways of a warrior – though others have far more talent in the era. Her life is upended when the local monarch, Tarek, visits the temple and selects Kalinda to be his next wife. Next, as in he already has 99, not to mention his additional courtesans. The problem for Kalinda is, this sets up a tournament in which she can be challenged by the other women, who seek to supplant her.
The journey to Tarek's palace is barely under way before two issues rear their head, that drive the plot the rest of the way. One is Kalinda falling into a forbidden love for Deven, the guard who's escorting her. The other is her encounter with a "bhuta". These are half-human, half-demons, who exist in four kinds, each possessing power over the elements of fire, earth, air and water. Might this, perhaps, be connected to the mysterious fevers from which Kalinda has been suffering from a child, only kept in check by her daily consumption of a potion?
Of course it is. For the book rarely strays from the obvious, virtually from the start when Kalinda immediately falls head-over-heels in love, with literally the first man she has ever seen. There's no sense of chemistry here at all, or of a romance growing naturally out of the characters. It seems shoehorned in there because, dammit, it was on a checklist of things fantasy books need to be successful, which King found online somewhere. The interactions between Kalinda and the other women weren't much more convincing, sitting somewhere between Mean Girls and The Hunger Games.
I'm not even clear on the details of the tournament, which is supposed to be the main plot device of the book. Who challenges who? What are the mechanics here? What does Tarek get out of it? It's the ultimate plot-device, since his motivation for setting up the event is entirely obscure. It's not as if he can exactly stream the event on pay-per-view. There are a couple of plot twists later on, that did manage to engage my interest briefly – these did help explain why Tarek picked Kalinda, when we had repeatedly been assured earlier of her plainness and lack of talent.
However, the actual competition is largely glossed over with a disapproving frown, culminating in a big, damp squib of pacifistic grrl power. This is less drama than melodrama, with every character being exactly what they appear to be, and possessing few hidden depths. The last third of this proved to be a particular slog, and it's not a universe to which I'll be returning in future.
Author: Emily R. King
Publisher: Skyscape, available through Amazon, both as an e-book and in a printed edition.