"Hyenas: yes. Laughing? Not so much."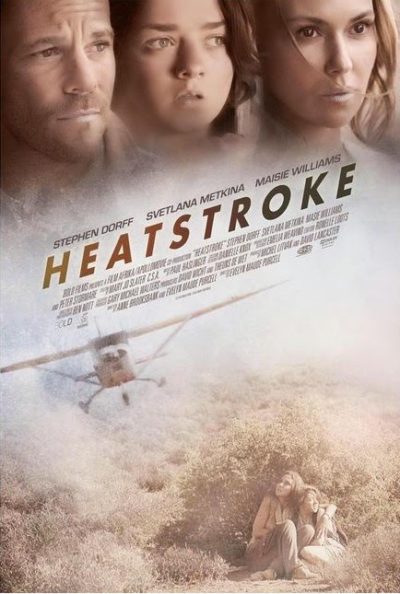 Wildlife researcher Paul (Dorff) is looking forward to a trip to South Africa with his new girlfriend, Tally (Metkina), when he gets The Call from his ex-wife, informing them their daughter, Josie (Williams) has been arrested, and is generally hanging out with a bad crowd. Paul brings the highly-reluctant Josie on the trip, in the hopes the experience will enlighten her. Doesn't work: she spends the time on her iPad, headphones on, sulking and being grumpy. Finally, they've all had enough, and Paul leaves, to take Josie back to civilization. When he doesn't return, Tally goes to look for him, only to find the jeep crashed, Paul shot dead and Josie injured. Turns out they ran across a couple of minions belonging to Mallick (Stormare), a smuggler with a very strong interest in keeping his operation under wraps. Tally and Josie are now a pair of unacceptable loose ends that need to be tidied up – but Tally is not going to let that happen without a fight.
If some of the DVD sleeves promise rather more heroic, gun-wielding Dorff than the film delivers, I'm perfectly fine with that, as watching Tally take over things is likely more entertaining – there's something a little Ripley-esque about the way she's prepared to go to bat for a kid that isn't her own. And go to bat fiercely: "Guess we're not dealing with a f____ housewife," says Mallick, after she has disposed of one particularly nasty henchman. The sequence leading up to that is likely the best in the film, Tally using guile to lure her target in before trying to strangle him; it's credible in terms of strength and exudes a true sense of danger. Shame the rest doesn't have such a well-considered approach; indeed, the ending relies on a change of heart by one character that's a great deal more convenient than it's convincing.
In between bursts of action, you can admire the South African scenery and some fairly impressive work with hyenas in apparent close proximity to the cast. Williams also does fairly well with a role that could have been utterly unsympathetic – we have had our share of bratty teenagers, and don't exactly need to experience them dramatically – even if I had to keep suppressing a strange urge to yell "Stick 'em with the pointy end!" [I'd better explain: Williams has a major role in Game of Thrones, and that quote was tactical swordfighting advice given her at one point]. Stormare is his usual good value, and despite its flaws, there's enough going on here to make for a passable slab of entertainment on a wet Saturday afternoon.
Dir: Evelyn Purcell
Star: Svetlana Metkina, Maisie Williams, Stephen Dorff, Peter Stormare