"Shaolin Shuttlecocks"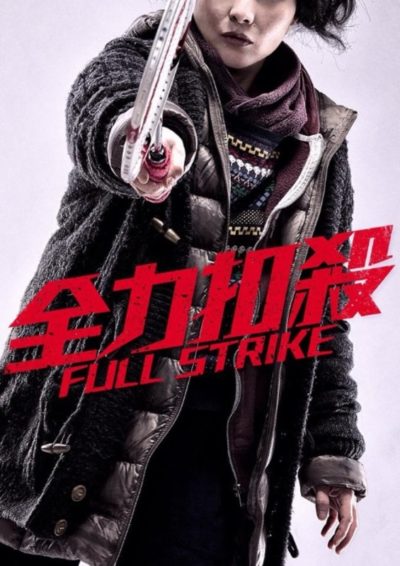 This mediocre sports comedy seems to want to do for badminton what Shaolin Soccer did for the beautiful game. However, it falls short on just about every level, delivering little more than a shallow series of cliches. Former champion Ng Kau-sau (Ho), a.k.a. "Beast", was drummed out of the sport ten years ago for anger management issues. However, her love of the game never died, and is rekindled when she bumps into a trio of former armed robbers, led by Lau Dan (Cheng). They have reformed and taken up the sport, under the tuition of an alcoholic former star, Master Champion Chik.
This is much to the consternation of the locals, who believe "Once a thief, always a thief." They set up an opposing team, with their own coach, and both sign up for the Fantastic Five Asia-Pacific Badminton Tournament in Macau. Meanwhile, Lau Dan's old buddies are trying to lure him back into a life of crime, and are plotting a raid on the Macau casinos the same night. What are the odds? About the same as both teams making it to the tournament final and facing off in a climactic showdown. Which, in this kind of film, is probably close to 100%.
There are a bunch of problems here, starting with the lead character, who isn't exactly sympathetic. Let's just say, her nickname is justified. The film then diverts into a middle section which seems almost to forget about her, being more concerned with Lau Dan. The height of the comedic stylings on view is when Master Champion Chik throws up, delivering the longest and grossest projectile vomit scene since The Meaning of Life. I will admit, I actually laughed. Still, it gives you a new appreciation for the true genius of Stephen Chow, who makes this kind of "plucky under-dog" comedy look easy. He combines plot, characters and, yes, jokes with grace into a consistent whole.
This never achieves anything like the same degree of cohesiveness, lurching uneasily from broad comedy to heartfelt drama. Then we reach the tournament, which covers most of the film's second half. This involves a contrived version of badminton, requiring teams to substitute personnel half-way through the game. Why? The sole reason is, because the plot demands it. There's no sense of escalation here either, unlike Shaolin Soccer. If you've seen one slow-motion shot of a shuttlecock crossing marginally above the net, or landing just inside the line, you've seen… The last 20 minutes of the movie to be honest.  The idea here isn't without potential, and most of the personnel involved here have proven their talent elsewhere. The actual end product, unfortunately, falls well short of delivering.
Dir: Derek Kwok and Henri Wong
Star: Josie Ho, Ekin Cheng, Ronald Cheng, Tse Kwan-ho