"Largely forgettable."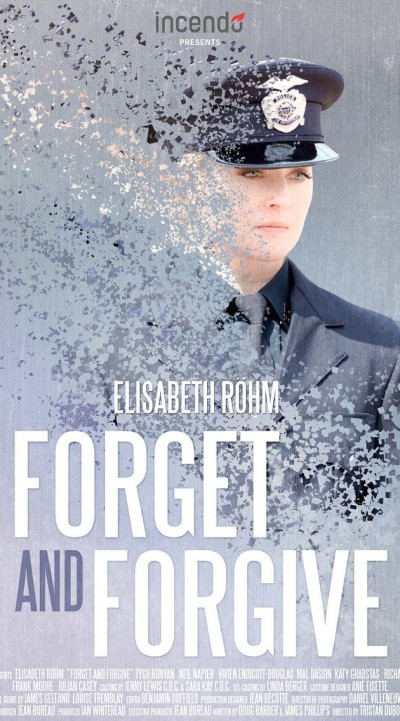 Amnesia as a plot device is something which almost inevitably triggers heavy eye-rolling in me, because the results nearly all involve the subject regaining their memory in the precise way required by the plot. It's so incredibly contrived. About the only films to have used amnesia that I like, are Memento, which was utterly consistent in its depiction, and The Long Kiss Goodnight, which was not about the effects of losing your memory, but much more about what happens when it comes back. This Canadian TVM will not become the third in the series, squandering some potentially interesting ideas.
Anna Walker (Röhm) is the subject of a vicious interrogation and beating, then nearly drowns. She wakes up in the hospital with no memory of her life or her family, and is surprised to discover she is actually a vice detective, with a husband, Tate (Napier) and extremely bratty teenage daughter, Emily (Douglas). Turns out her new personality is also radically different from the old one; a good deal stricter, as Emily finds to her distaste. That's true at work as well; turns out that Anna was not entirely a straight arrow as a cop, as she discovers after finding a box in her closet containing a cellphone and a lease agreement to an apartment where, in turn, she finds large wads of cash. Her partner (Runyan) seems to be equally crooked Is this tied to the incident which caused her amnesia?
Röhm herself is okay, and the opening sequence is surprisingly brutal, given the medium and origins. However, the rest of the cast range from the thoroughly bland (Runyan) to the immensely irritating (Douglas), though in the latter's case at least, this seems deliberate. This would be forgivable if the script managed to live up to the toughness with which it begins. In other hands, the general scenario might have made for an interesting study: how a sudden, externally triggered change in someone's character affects them and those around them.
However, the film instead chooses to wander off in a number of far less successful directions. Turns out there's a young prostitute that Anna was protecting, and whose existence poses a threat to those at the top of the vice food-chain. Throw in a pointless subplot involving her relationship with her estranged father – because, this is a Lifetime TVM, after all – plus some meaningless flashbacks of her wandering in the woods, wearing her police uniform, and you'll probably find your interest waning well before the climax. It's likely too much for all save the most undemanding of viewers to forgive, and everyone else will have no problems at all forgetting this one.
Dir: Tristan Dubois
Star: Elisabeth Röhm, Tygh Runyan, Neil Napier, Vivien Endicott Douglas