"Workmanlike but largely uninspired serial killer thriller."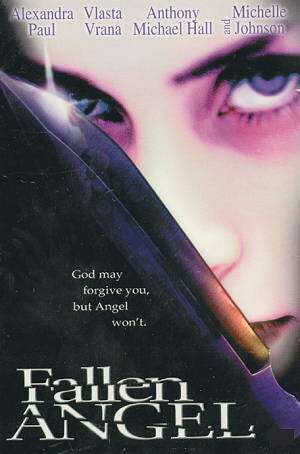 Paul plays Philadelphia detective Laura Underwood; while investigating a string of deaths in which men have fallen from buildings, she discovers they are all her high-school classmates. Someone is clearly delivering payback for old misdemeanours. That someone would be Vicky (Johnson); the film is upfront about this, and indeed, there's very little that isn't out in the open. We know the who and the why, which leaves the film short on suspense. Paul is hardly credible playing a cop either, and Hall as her ex-fiance Brian is simply irritating.
Fortunately, the script is better than you might expect, with some thought going into the actual detective work – a phrase used by the killer during one of her taunting calls, eventually leads to the discovery of her identity. Brian gets his just reward, and the obvious cliches we expected, never quite materialised, though it teetered precariously close on occasion. There's also a nice circularity; the opening scene, in which Underwood disarms an abused wife, who is threatening her husband with a gun, is more significant than you'd think.
The film still plays too much like an ABC movie of the week, or perhaps a discarded pilot, and there's no reason to feel anything at all for the victims. If this one has a moral, it's likely less the oft-stated, "Never trust a man after midnight," and more "Don't climb over railings to have sex with suspiciously-blonde women on the edge of seven-storey drops."
Dir: Marc S. Grenier
Star: Alexandra Paul, Vlasta Vrana, Michelle Johnson, Anthony Michael Hall