"A living legend proves she's capable of both kicking and kissing ass."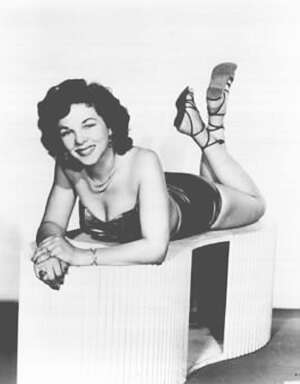 It's ironic that this runs some 90 pages shorter than Chyna's bio, given that Moolah had almost 50 years of experience before Chyna ever stepped into a ring, and also outlasted the Ninth Wonder, fighting a bout in 2002, on her eightieth birthday. Indeed, Moolah's upbringing alone – the sole girl among 13 children, whose first marriage was at age fourteen – likely has enough material for a thick volume. Yet, despite wrestling in seven different decades, and multiple reigns as women's champion over forty-three years, this finally peters out into insignificant sycophancy.
Of course, you expect some of this in any "WWE authorised" book, but the McMahons comes across here as saints, devoid of failings. This is despite Vince reducing the women's division to a T&A/freak show from its 1998 reappearance, until Lita won the crown in August 2000. It'd have been interesting to hear Moolah's genuine views on these tawdry gimmicks – in defence, her involvement was never as bad as Mae Young's – but there's no chance of that in this book.
This is a shame: its earlier portions provide a real sense of personality, and as a role-model for growing old disgracefully, Moolah's wonderful. Her apparent belief that she genuinely held the title from 1956-1984, through pure skill, is more touching than plausible (and 'forgets' numerous defeats, e.g. a 1968 loss to Yukiko Tomoe in Japan). But generally, this is the grandma every child wants. Her stories ramble and, in all likelihood, are of questionable accuracy, yet that doesn't make them any less amusing.