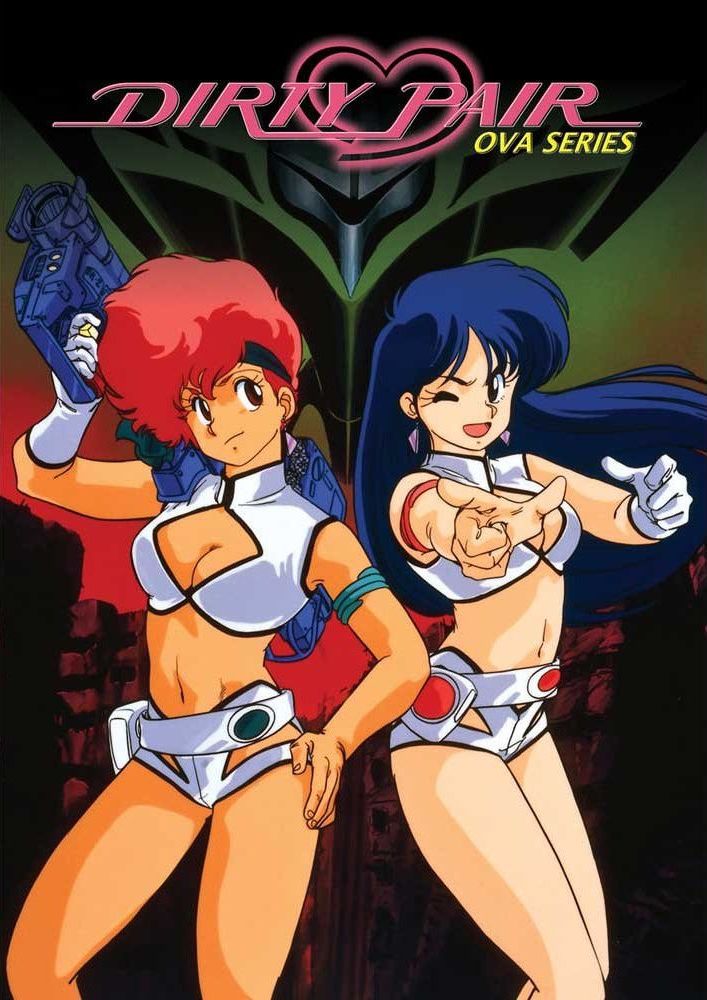 Back before such things were easy, conversion of videotapes from NTSC to PAL were done by recording the picture off your TV screen with a camcorder. Needless to say, this had its downside: any time the screen went dark, you got a reflection of the converter's video-room, usually with him creeping around quietly. I mention this, because my first encounter with Kei and Yuri was back when an unsubtitled camera copy of The Ultimate Halloween Party strayed across my eyes. I was hooked. And twenty years later, it still plays beautifully, a mini-masterpiece in 24 minutes, that is funnier, contains more action and is just superior entertainment than 95% of shows currently on television.
The format is relatively simple, but an infinite universe allows almost infinite scope for development. Teenage trouble-consultants Kei and Yuri jet about the cosmos, investigating crimes from drug-dealing connected to an underground fight club (Revenge of the Muscle Lady), young delinquents who hijack a planet (The Prisoner's Troublesome Revolt) or a civil-war on a planet which some people don't apparently want to end (Red Eyes are the Signal of Hell). Obviously, given you're barely talking twenty minutes of story by the time you extract opening and closing credits, so there's nothing complex, and you can usually spot the villain well before Kei and Yuri do. The animation is also about the level of quality you'd expect from a mid-80's straight-to-video anime: serviceable enough.
But what works are the straightforward entertainment aspects. This is action-SF with tinges of humour, and a couple of central characters who swan around the galaxy in what are basically space-bikinis, engaging in gun-battles with their enemies. It clearly isn't meant to be taken seriously, doesn't take itself seriously, and is perfectly content to be nothing more than a bit of mindless fun. But there are occasional moments of subtlety, such as Sleeping Beauty, where the Pair find a young girl who witnessed a murder but has been in cryogenic slumber for twenty years. The final scene there has surprising poignancy. That's the exception rather than the rule, which is unabashed entertainment.
Dir: Katsuyoshi Yatabe
Star (voice): Kyôko Tongu, Saeko Shimazu