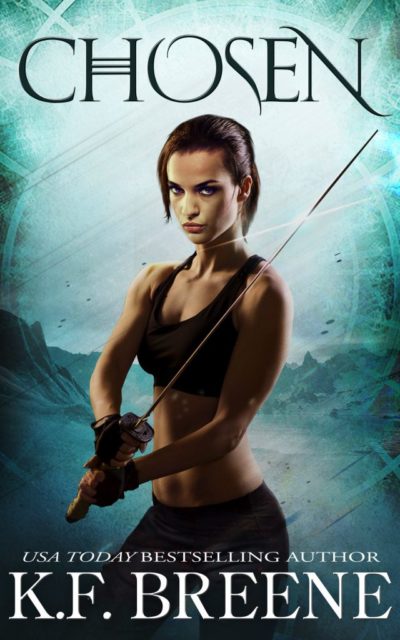 Shanti is a bad-ass. Not that you'd know it when we first encounter her, staggering through the wilderness on the edge of death, after an ill-considered choice of route as she escapes from… Something. We'll get back to that. Fortunately, she is found by Sanders, a career soldier from a nearby city, out on a training mission with a band of raw recruits. They take her back to their town, where she's nursed back to health – then the awkward questions begin, concerning where she was going and precisely why she was carrying weapons. But the key turns out to be Captain Cayan, who possesses the same psionic warfare capabilities as Shanti; except, he's all but unaware of it, a sharp contrast to her finely-honed and practiced expertise.
When the city comes under attack, it appears initially just to be another raid by the Mugdock, a barbarian tribe who have caused trouble for years. However, it turns out they aren't alone, and have partnered up with others who pose a bigger threat. While her adroitness, with both mind and sword, are key in fending off the enemy, it offers only temporary relief, because Sanders is then captured while out on a mission, and tortured to reveal the city's secrets. Cayan, together with Shanti, lead the expedition to rescue him, but the resulting conflict brings her presence in the area to the attention of the very people she least wants to find out.
I enjoyed reading this – after a couple of fairly lackluster entries in the genre, it was refreshing to find something where you wanted to keep turning pages, to find out what would happen next. Shanti is an excellent heroine: smart, fiercely loyal to those who have earned her trust, takes no shit from anyone, with a sardonic wit and possessing copious back-story, some of which is filled in over the course of this book. But woe betide you get on the wrong side of her, for she can kill you quickly with her sword – or very slowly with her mind. As we see near the end of the book, you'd better pray you get the former fate. Speaking of which, her talents are showcased particularly well in the following passage, depicting her defense against the Mugdock attackers:
Words could not describe how thoroughly Sanders had underestimated her. How they all had. She moved as if in some elaborate dance. Every nuance of her body was in perfect harmony as she glided through her fighting postures, slicing and cutting, weaving in and out. Even her sword was part of the dance, moving like an extension of her arm. She was breathtaking. And extremely deadly. Her pile was larger than her male counterpart's. It was neater, too. One cut, maybe two, and they were brought down. Appendages sliced off, heads, limbs, incapacitated, then she moved on. Every so often she would throw a knife, hitting someone in their head, heart, or, most often, their neck. He had never seen anything like it.
Damn. It's a bit of a shame that there isn't more action, because it's described so evocatively when it comes along, you're left feeling as if you were there, and wanting more. To her credit, Breene also does a good job of Shanti's psychic abilities; I've seen books where that kind of thing turns into clunky and ineffective prose, not the case here. A couple of other points worthy of praise. While there's obvious unresolved sexual tension between the heroine and the Captain, this provokes a lot less eye-rolling than usual; indeed, it makes sense, given their mental bond. It's also a fully-formed story – Shanti's saga goes on, obviously (there are six books in The Warrior Chronicles to date), yet this finishes at a point that feels complete, not an obvious "Continued in Volume 2!"
There were occasional passages which I did find myself having to re-read, because the intent or meaning of them seemed rather confused. But that's a small quibble, for an engrossing story in a universe a bit reminiscent of Christopher Paolini's Inheritance Cycle (albeit with fewer dragons… at least, so far!). My rule of thumb for deciding whether a book is good or not, is whether I watch it unfold cinematically in my mind's eye as I read. That wasn't just the case here, I was also actively casting it. What do we want?! Cecily Fay for Shanti. When do we want it? As soon as someone gets the budget. :)
Author: K.F. Breene
Publisher: Through Amazon, both as an e-book and in a printed edition.