"Bad, but in a good way. Mindless, harmless fun."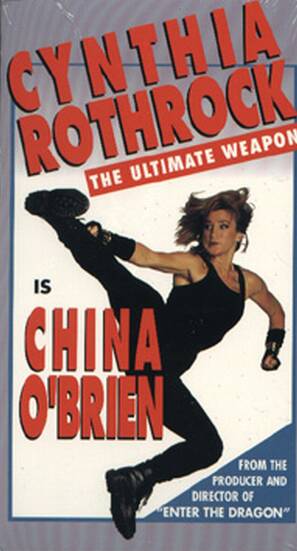 There's something charmingly naive about this film. It inhabits, and expects us to believe in, a world where a villain can blow up the sheriff and his deputy with car-bombs, yet federal authorities take no interest. Nor do they apparently care when an election rally is machine-gunned. Mind you, in this same world, a new sheriff is elected five working days after the incumbent dies, but that's still enough time for a massive parade down main street to be organised by a candidate.
In this kind of milieu, Cynthia Rothrock's acting fits right in, as China, the daughter of a sheriff who returns to her home town after shooting a kid, only to find home has been taken over by Summers (Kerby) and his mob of gangsters. When they kill her father, she runs for the position, which needless to say does not sit well with Summers. Luckily she has ex-Special Forces dude Matt (Norton, making no attempt to hide his Aussie accent) and crippled Indian Dakota (Cooke) on her side, and the touching loyalty of local high-school kids, willing to follow her into gunfire.
This is, as we say in Britain, bollocks. However, it is at least entertaining bollocks, which is more than can be said for most of Rothrock's American movies. She, Norton and Cooke all know how to fight, and director Clouse puts these talents to frequent use against a broad variety of Jerry Springer candidates. Despite reusing some shots, particularly at the finale, Clouse falls some way short of replicating his Enter the Dragon work. This is mostly because Rothrock lacks Bruce Lee's charisma; remarkably, in Lainie Watts (as barfly Patty), they found an actress who makes Cynthia look Oscar-calibre. For a Friday night, this does the job, providing equal portions of genuine entertainment and opportunities for sarcasm.
Dir: Robert Clouse
Star: Cynthia Rothrock, Richard Norton, Steven Kerby, Keith Cooke