"Despite fine performances, this doesn't know what it wants to be, and ends up between two stools."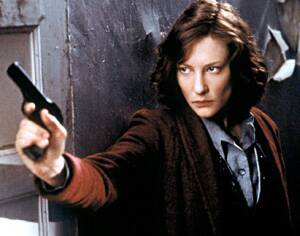 Love story or wartime thriller? The script here tries to have it both ways, and as a result of this uncertainty, the undeniable potential in the idea is unfulfilled. Gray (Blanchett) is dropped into Vichy France during World War II as an agent, but her bosses don't realise she is more interested in finding her pilot lover (Penry-Jones), who's been shot down nearby. While conflict between love, and love of country, would have been interesting, the former is almost ignored, then disposed of in a thoroughly unconvincing manner. Not that this diversion is uninteresting; you get a real sense of the terrors of war, with people being "vanished" in seconds, and the tension of living your life on a knife-edge behind enemy lines.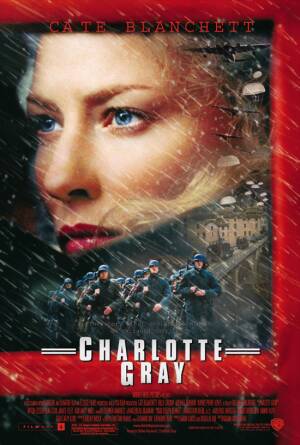 Mostly, the film is concerned with Charlotte's protection of two Jewish children, and involvement in a resistance cell led by Julien (Crudup). They're communists, so the British don't really like them, but they're convenient – and can be abandoned when necessary, the revelation of which provides the film with its most chilling moment. Blanchett has the right steely resolve for the role, and the cast is generally excellent; particular credit to Gambon (magnificently surly as Julien's father), Ron Cook as Gray's contact, and Anton Lesser, an oily collaborator who had us screaming "Die! Die!" at the TV set.
However, the movie never makes us understand why Charlotte would go to such extreme lengths for someone whom she's known for only a few days. Also, Armstrong seems to have little or no idea how to direct action – not that you'd expect much else from the director of Little Women [one of only two films I've ever walked out of] – and the results fall far short of pulse-pounding. Was pleasantly surprised by the ending though, where the heroine discovers that war does indeed change everything. Pity it couldn't change Blanchett's dodgy Scottish accent.
Dir: Gillian Armstrong
Star: Cate Blanchett, Billy Crudup, Michael Gambon, Rupert Penry-Jones