"Some truly great sequences lift this otherwise average manga adaptation."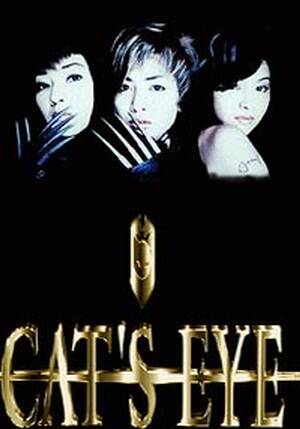 Despite an overall rating that is only mildly above average, when this is good, it is fabulous, and that's why it merits recommendation. The highlight is probably a delirious first ten minutes, in which our three heroines steal a painting, and are pursued by the relentless and dogged Detective Hoshio (Harada), who doesn't realise the cafe where he eats is run by the thieves he's after. [If this sounds familiar, High-Heeled Punishers used a very similar idea in an S&M setting] This opening is lovely high-camp, played (as it should be) totally straight, with a beautiful sense of progression – both pursued and pursuers use wonderfully evolving gadgets.
Indeed, all the action is great. Unfortunately, instead of sticking to this simple concept, the major thrust has the trio seeking their father, an artist kidnapped 20 years ago, which brings them against the Chinese mafia and their assassin, Black Flag, played by Sho Kosugi's son, Kane. This plot is badly-written, and drags the movie down like an anchor. Apparently, beyond basics, it also bears little resemblance to the 18-volume manga and 73-episode anime series which ran between 1981 and 1984, though I'm unfamiliar with them or the previous live-action version, a TV special aired in 1988.
Most fans seemed to hate this; as a neutral, I wasn't so upset, though neither characters nor acting were exactly memorable – in particular, I found it hard to tell the heroines apart, especially when clad in their PVC cat-suits (complete with little pointy ears!). However, as disposable fluff, the time passed quickly enough, even if I would have loved more heists, and less flaky familial fiddling.
Dir: Kaizo Hiyashi
Star: Yuki Ichida, Izumi Inamori, Morika Fujiwara, Kenta Harada