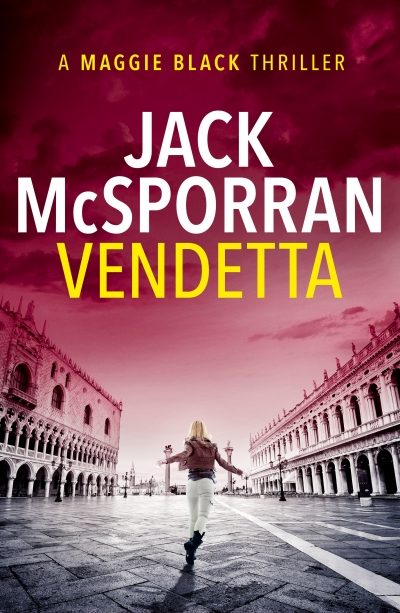 Let's start with a grumble. Perhaps I've been spoiled by the number of full books – or even collections of multiple books – I've picked up for $2.99 or less. Maybe that's why I can't help feeling gypped when a book lasts only about an hour. The official page count on Amazon says 182 pages. But this figure doesn't take into account that a significant chunk is actually the first few chapters of Kill Order, the first "full" novel about British government agent, Maggie Black – available separately for another $4.99! If I'd realized this was only 133 pages of actual story, I'd probably not have fast-tracked this. I was then further disgruntled to discover that the "Maggie Black Starter Library" includes both books at the same $4.99 price. Sadly, let the buyer beware. Is it too late to get a refund for this? Consider this volume docked a star of literary rating as a result.
It's a bit of a shame, since what there is, isn't too bad. Maggie Black is an agent of "The Unit", an entirely off-the-grid intelligence agency of the British government, specializing in dirty work. She was recruited by her boss, Bishop, Nikita-style – whisked out of jail, after deciding his offer of employment was preferable to a lengthy prison sentence – and trained in all necessary skills. Her mission in this slim volume, is to go to Venice and disrupt an impending agreement between Carlo Rossi, an international drug trafficker, and Peter West, a British dealer looking for a supplier. To this end, she adopts the persona of "Rebecca Sterling", a brash American also seeking a source of cocaine and heroin.
The task becomes a great deal more complicated after Carlo is assassinated during their first meeting, with Rebecca suspected of being involved in the murder. Fortunately, she has help, in the form of Leon, another Unit agent, playing the part of Rebecca's bodyguard, as well as Isabella, an Italian undercover agent who had worked her way into a position as the late Carlo's PA. This leads to three particular set-pieces: a chase across the Venetian roof-tops; an escape from a near-death situation; and a battle in a cemetery which turns into a lengthy battle and pursuit around the canals of the city, with an explosive finale.
McSporran (a pseudonym adopted by a children's author – as a fellow Scot, I can't figure out whether I'm amused or offended!) has a good handle on his location, capturing the atmosphere of Venice. The action, too, is quite well done, crisply and clearly handled. The main problem is the plotting, which runs the gamut from obvious to eye-rolling. One paragraph after Leon showed up, I could tell he and Maggie would end up in one of "those" relationships. The villains, too, do the evil overlord thing, such as chatting merrily away with their captives before deciding a quick death is too good for them [if ever I become an evil overlord, I will ensure any prisoners are checked for knives before being tied to a post below the high-tide mark…] There's also a bomb which shows up out of nowhere, having not been mentioned at all before it goes off.
It is a solid enough set-up, with effectively infinite scope for development down the road, and I did like the lead character. However, the weaknesses in the story-line, combined with the bad aftertaste left by the quantity of content here, are enough to push any further installments quite some distance back down my literary waiting-list.
Author: Jack McSporran
Publisher: Inked Entertainment, available through Amazon in both printed and e-book versions.