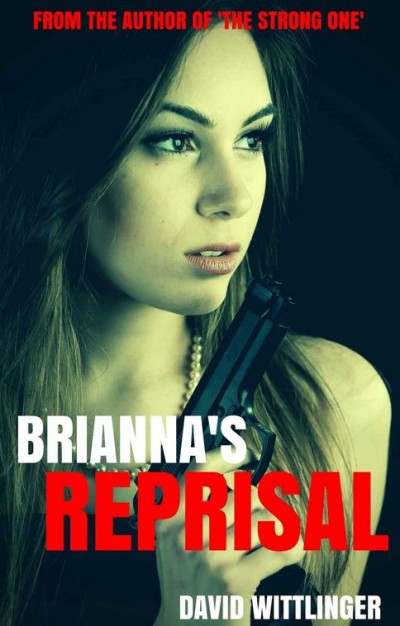 Although this book was just published on Jan. 3, I actually had the privilege of beta reading it last month, so this review is based on that read. (The final text has some minor additions, and a slight re-working of one incident.) This sequel to The Strong One is set about six months after the events of the first book, and our principal setting is Vineland, New Jersey (which is a real city, population 54,800).
Author Wittlinger didn't originally intend to create a series character in Brianna, but he found her so captivating that he had to explore her story further. That's an understandable reaction; I noted in my review of the first book that I was invested in her myself, and eager to see more of her personal growth. She's one of the more interesting characters I've encountered in modern fiction, and the author brings her to well-rounded life with impressive skill. Despite her potty mouth, misguided sexual attitudes, and the emotional baggage she carries from a childhood and young womanhood that no human being should have had to suffer through, she has a basic core of kindness and honor, with a gritty pluck and will to better herself, that makes you naturally tend to root for her. The woman she was at the end of the first book had grown significantly from the person she was at the beginning. Her journey will continue in this volume, and it will take her to a crossroads where she has to make a crucial moral choice. How readers will feel about her decision will depend on the person –it's a thought-provoking dilemma that forces us to put ourselves in her shoes and ponder how we'd react, or how we should. But whether you agree or disagree with her choice, you're apt to continue to care about her.
The strengths of the first volume ate present here, too: lifelike characterization, well-handled prose, suspense, plotting that's credible but that has some serious twists and surprises, good handling of action scenes, and considerable evocation of real emotion. While there are still a couple of sex scenes, there's less explicit sexual content here than in the previous book –though this tale also explores another facet of the slimy underbelly of America's illicit sexual culture, this time the horrors of human trafficking in sex slaves. (And yes, this goes on in real life in the good ol' U.S.A.)
IMO, the series should be read in order. This book makes reference to events of the previous one that you won't really be familiar with without having read it, and to fully understand who Brianna is, you have to follow her development and story arc from the beginning. (Both books are quick, compulsive reads –I read this one in three days.) Neither book ends with anything like a cliffhanger –there's resolution of the particular events depicted– but both set the stage for a succeeding volume; Brianna's adventures will be at least a trilogy. I'm committed to following them for the long haul; and if you read this far, I think you will be, too!
Author: David Wittlinger
Publisher: Self-published, available through Amazon, currently only as an e-book.
A version of this review previously appeared on Goodreads.