"A mother's love is relentless."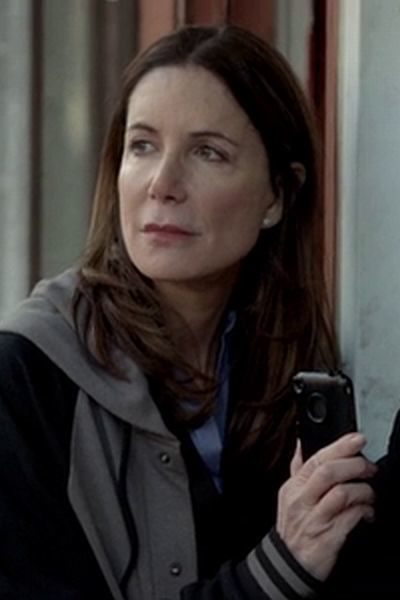 Ann Willis (Robbins) is a single mother, working as a waitress and trying to keep family together after the death of her husband from lung cancer. To help out, son David (Abrahamson) abandons his plans to attend college and gets a job in a local factory. But he falls in with some questionable company there and, lured by the prospect of easy money, starts dealing drugs for the local mobsters, run by Canarsie. Things go from bad to worse after his supposed "friend" Mike (Falahee) frames him for the disappearance of some product, and things end with David's dead body floating in the river, having been beaten to death by his associates. The cops, and in particular, Detective Frank Hogan (Baldwin), investigate – but to be honest, aren't particularly interested in one drug-dealer being killed.
Ann, however, is made of sterner stuff, and is determined to get to the truth; she doesn't have the legal limitations which hamper the police either. She realizes that Mike, addicted to the drugs he sells, is the weak link in the cartel. She begins to pick away, relentlessly, at the guilt he feels for having caused the death of David. This brings her into conflict with Det. Hogan. He is not only concerned for her safety in this dangerous world – Canarsie is growing increasingly aware of Ann's activity – but also the waves she is causing, that threaten to capsize his more measured investigation.
It's not a terrible film, anchored by a very solid central performance from the thoroughly convincing Robbins. Her mother positively oozes steely determination, and refuses to back down, despite being faced by some authentically unpleasant bad guys. That's part of a generally good sense of place here: Breslin is born and bred Big Apple, and comes from a family well aware of the scummy side of life. By which I should quickly explain, his father, Jimmy, was a long-time and renowned New York journalist who wrote about organized crime, and was also written to by the "Son of Sam" during the latter's seventies crime-spree.
However, the script here contains too many missteps to be considered even somewhat successful. Not least is the relationship between Ann and Mike, with Ann acting unfortunately like some kind of revenge-driven MILF. I suspect the intent is to show her "by any means necessary" approach; yet it seems severely out of place with the character established in the first half. The final take-down of the perpetrators doesn't ring true either, reliant upon that most obvious of saws, criminals who can't keep their mouths shut – even when, as here, they're talking to the mother of one of their victims. Really? The net result is a film which builds a solid foundation, and does a good job of populating its world, only to go off the rails increasingly, as it then moves through its story.
Dir: Kevin Breslin
Star: Lois Robbins, Jared Abrahamson, William Baldwin, Jack Falahee