"What big eyes you have…"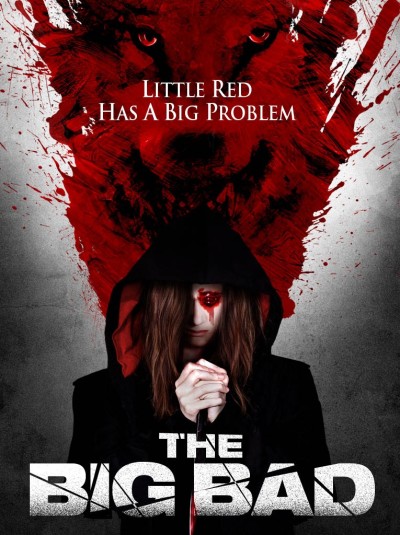 Few things are more irritating than a film where the characters clearly know what's going on, they just refuse to let the audience in on it, jabbering away to each other in cryptic dialogue that obscures more than it reveals. Not that a movie's script has to lay everything out from the start, or can't be subtle. But if you are going to go for an understated approach, this has to be tempered with sufficient well-handled exposition, that the viewer can understand who the players are, and care about them and their role in proceedings as they unfold. It's here where this falls down, repeatedly. There's one conversation which ends with the heroine, Frankie Ducane (Gotta), being banged on the head and shoved into the trunk of a car. Who did this? Why? Where is he taking her? None of these questions are ever adequately answered, and I reached the end of the film, with only a vague idea of who Frankie was, or her situation.
As the title hints, and her fondness for swigging shots of liquid silver emphasizes, this is a werewolf movie, with Frankie on the bloody trail of Fenton Bailey (Reynolds), the man responsible for her current situation. There's an apparent clock running – at one point, we see a notebook with "3 DAYS LEFT" written in important-sized letters, but like so many elements here, its significance is never explained, and there no sense of any particular impetus to the plot resulting from it. Mind you, this is a film which is happy to spend quite a bit of time with Frankie chatting to a girl in a bar – apparently populated entirely through a casting call at the local roller derby bout – in an effort to discover what she knows about Fenton. This probably goes on far longer than necessary, but you have to respect a film which is prepared to let things unfold at their own pace, even if the audience might be tapping pointedly on their wrists and making hurry-up sounds.
What does work, better than the plot, is the atmosphere, feeling like a modern-day version of a Grimm Fairy Tale, with Gotta making a decent enough Red Riding Hood – one more interested in vengeance, than visiting Grandma with a basket of goodies. Frankie's dagger proves quite an effective equalizer, and proves much needed when she wakes up from her trip in the trunk, to find someone has an eye on her eyes, as it were. This sequence was probably the most effective, in terms of being a modernized legend, even though its relevance is dubious. It's an infuriating failure as a whole, feeling too much like a short film needlessly stretched to feature length (though at 78 minutes, barely so), without enough thought given to whether it possesses sufficient meat to sustain its running-time.
Dir: Bryan Enk
Star: Jessi Gotta, Jessica Savage, Timothy McCown Reynolds, Alan Rowe Kelly