"Thelma and Louise without the talent."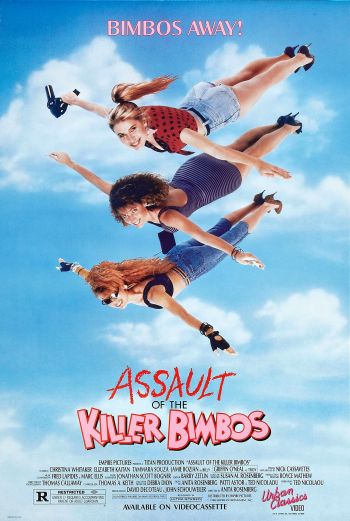 To its credit, this 1988 film did at least predate Ridley Scott's girls-with-guns flick. To its debit, it is vastly less successful on just about every level, though at least the script avoids Callie Khouri's feminazi-claptrap which almost sank T&L. Although both films have two women on the run, here, they (Whitaker and Kaitan) are innocent of the crime for which they are sought – the murder of a sleazy club-owner – though legally speaking, their kidnapping of a waitress (Souza) is probably rather questionable.
This thrown-together threesome is the film's sole redeeming grace, all the actresses bringing at least some life to their characters, and the interplay between the veteran, the novice and the downtrodden wage-slave is not painful to watch. If only the rest could be said for the male actors, who are without exception abominable and drain the life out of the movie every time they open their mouths. Caricature is one thing; bad writing and bad acting, quite another.
The film limps along into "Mexico" before the trio resolve their problems, Kaitan (or her body double) flashes her tits occasionally, and we, as an audience, can only contemplate how this one was obviously made in the following order:
Come up with the title.
Get the financing.
Hire cast and crew.
Book locations.
Arrive at locations.
Anything else we need?
Oops. Write a script.
Dir: Anita Rosenberg
Star: Elizabeth Kaitan, Christina Whittaker, Tammara Souza