"Pushing the Manilla envelope too far."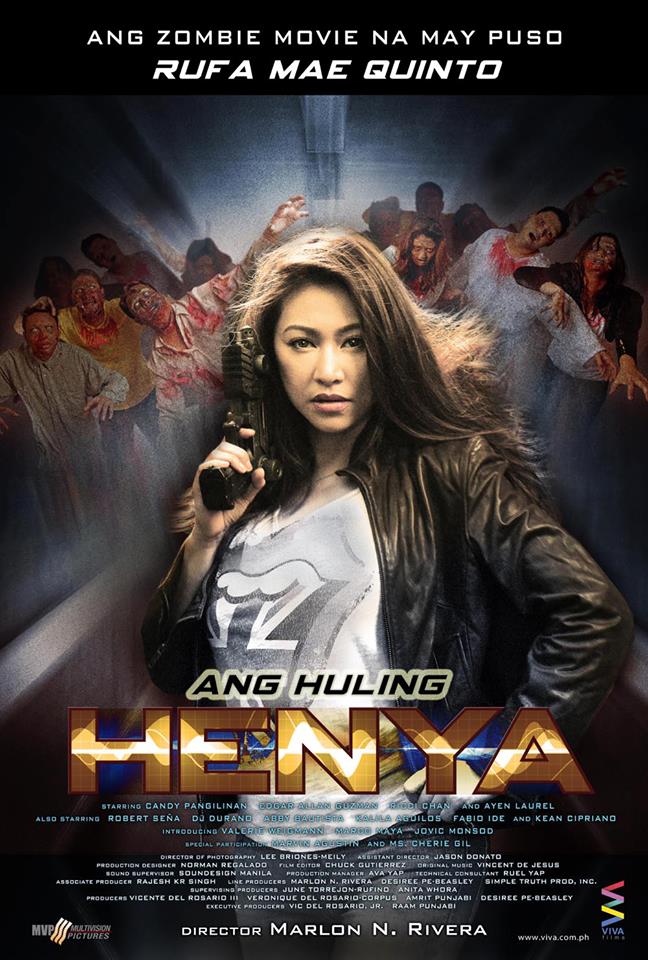 I've seen quite a few Phillippine GWG movies – mostly thanks to Cirio Santiago and/or New World Pictures. But this is likely the first made for local consumption, rather than the West, which may explain why I found large chunks of it almost impenetrable. Is this the kind of thing that has them cheering in the aisles there?
The heroine is Miri (Quinto), an agent for an international organization devoted to protecting scientists, and keeping their inventions out of the wrong hands. After a mission goes bad, resulting in the death of her partner, Miri is sent back home for some time off. However, she's called back in to help investigate the odd case of a professor who vanished for two weeks, only to return a cannibal and rip his wife's throat out – and her corpse isn't apparently entirely dead either. There's also a mad scientist (Chan) who is experimenting with sucking memories out of people's heads; her brother (Guzman), who is wasting his potential away in a dead-end job as a barman; and flashbacks revealing the tragic circumstances under which their parents, also scientists, apparently were killed for their invention.
Is it a horror film? It does have zombies. Is is a SF film? The memory transference and some nifty guns, which seem to shoot energy, suggest that. Comedy? The main villainess (Weigmann) shoots anyone who tells her she could be a model, and her sidekick perpetually needs to go to the bathroom. Action? Why not? There's running around and pointing of guns. Family drama? Sure! The problem is – and some of the local reviews echo this – it just doesn't commit to any of them, resulting in a movie which pays lip service to being scary, thrilling, funny, or intriguing. A few moments do work. I liked Miri having to go to the supermarket, prosaic stuff international agents aren't usually seen doing. The finale, pitting heroes against the bad guys, very quietly, in a room full of sleeping zombies, also has potential. I even liked the cool way characters slid from English into the local tongue and back, in the middle of sentences.
However, at over two hours, it's a good thirty minutes too long, and you could just about slice any half-hour out, and the result would be an improvement. Quinto also makes for a thoroughly unconvincing action star: from what I've read, a credible comparison would be a Pinoy version of Amy Poehler, and I'm not sure I would want to see Poehler try her hand in this genre. It's certainly different, and it's not bad enough to put me off other example of cinema from the Philippines. However, it's certainly not good enough to make me actively seek them out.
Dir: Marlon N. Rivera
Star: Rufa Mae Quinto, Edgar Allan Guzman, Ricci Chan, Valerie Weigmann