"[Crosses Colombia off holiday list]"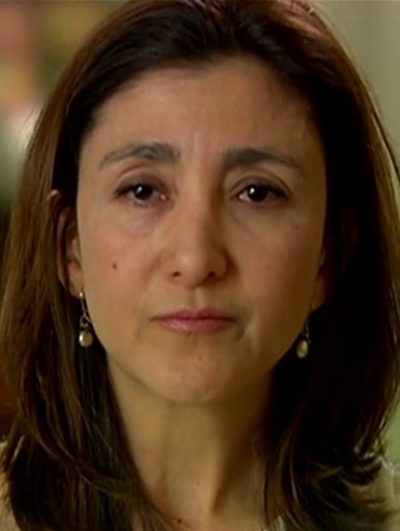 In February 2002, Ingrid Betancourt was travelling through a rural area of Colombia, as part of her campaign in the presidential election for the Green Party. She was stopped at a road-block run by the Marxist rebel organization, FARC, and when they realized who they had, she and her assistant, Clara Rojas, were kidnapped. Betancourt would spent more than six years of jungle captivity with the guerillas, until she was rescued, in a startling piece of deception, by Colombian military forces. This documentary film tells her story, through archive footage and interviews with Betancourt, Rojas, other kidnappees and some of the FARC members.
The term "you couldn't make this stuff up" gets thrown around a lot, but it's probably apt here. The clearest example is the end, and the way Betancourt and her colleagues were freed. The authorities tapped into FARC's communications channels and inserted an order that a humanitarian group would be transporting the hostages to meet the rebels' leader. Except, the alleged group were actually soldiers pretending to be aid workers and journalists. They arrived, landing in a coca field with their helicopters, collected the prisoners and a couple of FARC officers, then took off, before taking the officers into custody and telling the kidnap victims, "We are the Colombian army. You are free." [This deception was likely wise, since there had been a number of disastrous attempts to liberate other hostages by military means, ending in their death]
Many other facets also defy belief, from Betancourt's multiple unsuccessful escape attempts through to Rojas getting pregnant by one of the guards, and being given a Caesarean section in the middle of the jungle.  It has to have been a hellish existence, the hostages being moved from place to place through the rain-forest to avoid being located by the authorities who were hunting for them – at one point, they were marched 40 days, for up to 12 hours a day. Her captors also deliberately attempted to spread dissension among their captives, in order to stop them from trusting each other and formulating escape plans. And it seems to have worked: even after his release, one of those held with Betancourt heavily criticized her, saying she was "the most disgusting human being I've ever encountered." It's always the way with documentaries; you're never sure if you're getting the whole story.
There's certainly evidence of tension between Betancourt and Rojas. The former seems more actively inclined to try and escape, while the latter appears to be trying to avoid doing anything that could inflame their situation. During one of her breaks for freedom, Betancourt was spotted by a young female FARC fighter and tried to convince her they should leave together. The rebel said she understood, and that she also had a child in the outside world – but if she left, FARC would hunt them down and kill them both. I'd like to have heard more about these attempts, rather than hostage infighting, but this is still a chilling and effective story, which would make one hell of a movie.
Dir: Angus Macqueen
Star: Ingrid Betancourt, Clara Rojas, Luis Eladio Perez, Marc Gonsalves
a.k.a. Hostage in the Jungle