Warning –my review doesn't contain any spoilers for this book, but it does divulge a major series plot development from the preceding book!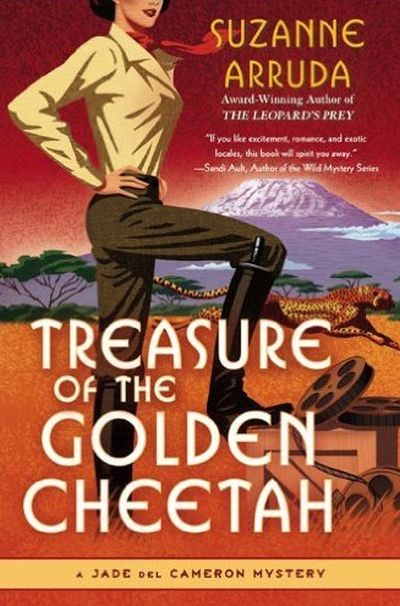 In the 10th century B.C., the kingdom of Sheba (or Saba –the S and Sh sounds were still fluid in the Semitic alphabets of that day) straddled the Arabic and African sides of the southern entrance to the Red Sea, and enjoyed considerable income from its control of that trade route. Both the Old Testament books of I Kings and II Chronicles record a state visit by the Queen of Sheba to King Solomon. Neither of these writers record her name (it varies in the legends, but the most common name given is Balkis or Belkis –English transliterations vary) or much about her, and written records from Sheba at this time have not survived; but she's also mentioned in the Koran. Jewish, Arabic and Ethiopian legends (the latter written down in the ancient writing Kebra Negast, or "Glory of Kings") some of which probably preserve actual handed-down oral history, greatly elaborate the story, and the latter makes Solomon out to be the father of her son and heir, Menelik. (The royal house of Ethiopia historically claimed descent from Solomon through Menelik.) The legends of the Masai and other African peoples south of Ethiopia also credit Menelik with a great (and obviously historically memorable) expedition through their territories. This real-life material provides the basis for Jade del Cameron's fifth adventure.
It's now the autumn of 1920, and an American silent film company is in Nairobi, preparing to journey south (into what is today the country of Tanzania) to fabled Mount Kilimanjaro, there to film a movie, set partly in ancient and partly in modern times, based on a supposed legend of Emperor Menelik having climbed the mountain to die and be buried near the summit with his treasure. Ever ready to visit other African locales to do an article and photo shoot for "The Traveler" magazine –based on the real-life magazine of that era "Travel", as Arruda mentions in her fascinating-as-always Author's Notes– Jade's agreed to go along as second-in-command (with primary responsibility for looking after the expedition's female members) to the group's guide –though she's less than delighted to learn that the guide is Harry Hascombe, whom series readers have met before. The trip will also give her a chance to think seriously about, and hopefully finally sort out her mixed feelings, about her beau Sam Featherstone's marriage proposal. But shortly before departure, things get off to an ominous start with a strange murder-suicide just outside Nairobi's Muthaiga Club.
Much that I've said in my reviews of previous books in the series applies to this one, too. All the things that attract its fans are here: a strong, tough heroine with admirable character and with the guts and physical conditioning to handle dangerous challenges (yes, that knife in her boot on the cover picture is going to have to come out of its sheath!), well-drawn and sometimes likeable supporting characters, adventure and danger in a well-realized exotic setting, chaste romance, good writing with bad language kept to a minimum and no explicit sex, an undercurrent of supernaturalism and mystery that never turns the book into supernatural fiction but that adds a dash of that flavor. But I can say that this is one of the strongest books in the series, and presents one of the best constructed mystery plots –in several of the books, I fingered the culprit early on (and twice in the first chapter!), but I didn't here! This one kept me guessing (wrongly) almost down to the wire. The behind-the-scenes look at the film industry of the 1920s enhanced the book; and though I didn't recognize the tie-in to Hemingway's "The Snows of Kilimanjaro" (never having read that story) until the Author's Notes explained it, I can recognize now that it was masterfully done. I also appreciated the personal growth here of Jade's young Kikiyu friend, Jelani.
There are only (so far) two more books in this series; Barb and I have already started reading the sixth installment, The Crocodile's Last Embrace. I'm hopeful Arruda will eventually write more of them; Jade's a heroine we both want to keep on spending time with!
Author: Suzanne Arruda
Publisher: New American Library (Obsidian imprint), available through Amazon, both for Kindle and as a printed book.
A version of this review previously appeared on Goodreads.