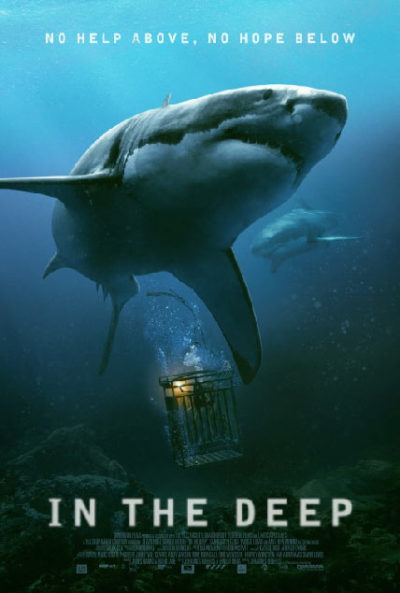 It's always interesting to look back at the previous year's preview, and see what happened – which films came out that didn't live up to expectations? And which ones went above and beyond? Looking at the 2016 list, the films being anticipated included Pride and Prejudice and Zombies, The Huntsman: Winter's War and Ghostbusters. Bit of a mixed bag there, shall we say, and let's leave it at that! But 2017 looks to be opening brightly, at least, with a first month which gives us the latest entries in two of the longest running action heroine franchises: Underworld and Resident Evil. Let's take a look at those, and the other potentially interesting movies for the year ahead. Release dates are for North America and are entirely subject to change at the whim of those involved.
47 Meters Down (TBA)
Already out in some territories under the title of In The Deep, this appears to be significantly inspired by The Shallows. Except, where it had one swimmer trapped in the ocean and menaced by sharks, this ups the ante, and has two. Sisters, played by Mandy Moore and Claire Holt, are in a shark cage which separates from its boat and plunges to the sea-bottom. Never mind their delivery as a buffet to the predators, they also have less than an hour of air left. This was originally going to go straight to home release in August, but the plan is now for a theatrical release this summer.
Annihilation (TBA)
"A biologist signs up for a dangerous, secret expedition where the laws of nature don't apply." Directed by Alex Garland, it's based on the SF book by Jeff VanderMeer. If the film holds true to the book, the four-person expedition will be all-female, and looking at the cast list, seems they'll be played by Natalie Portman, Jennifer Jason Leigh, Gina Rodriguez and Tessa Thompson, which has the makings of a fine action-heroine cast. I started reading the synopsis of the book on Wikipedia, and it certainly seemed highly intriguing, but I stopped because… y'know, spoilers.
The Coldest City (July 28)
Based on a graphic novel, as shown on the right, the film was originally on the slate for this year, this stars Charlize Theron as an MI-5 agent, sent to East Berlin as the Eastern Bloc teeters on the edge of collapse. Per Wikipedia, her mission is "to take down a ruthless espionage ring that has just killed an undercover agent for reasons unknown. She is ordered to cooperate with Berlin station chief David Percival, and the two form an uneasy alliance, unleashing their full arsenal of skills in pursuing a threat that jeopardizes the West's entire intelligence operation."
Ghost in the Shell (March 31)
There'll be plenty of coverage here of the GitS universe nearer the time – I'm currently going through Stand Alone Complex on Hulu. The production is not without its share of controversy, due to Scarlett Johansson's casting as the supposedly Japanese Major, but personally, casting Takeshi Kitano gets you quite a few points. Director Rupert Sanders gave us the previously mentioned The Huntsman: Winter's War, so I'm fairly certain this one is going to look good, at the very least (and the trailer seems to prove that). Will it be any more than eye-candy?
The Girl With All the Gifts (TBA)
This British post-apocalypse zombie film has already been released there, but has not yet been fixed to a date in the US. Its focus is Melanie, part of a small subset of the infected who have retained human faculties such as intelligence and the ability to communicate, while still being – in the immortal words of Shaun's mom – "a bit bitey". She forms a bond with a scientist researching a potential cure, and the pair leave the complex on a trip through the blasted and highly dangerous landscape which London has become.
The Godmother (TBA)
Principal photography on this biopic of Colombia drug-queen, Griselda Blanco, starring Catherine Zeta-Jones, apparently began in November 2015. So I'm a little surprised we haven't heard anything about it since. It's certainly not the first such effort – we already wrote about telenovela La Viuda Negra (our full review will be out at the beginning of March). And, apparently after being spurned for the lead here, it was announced in August that Jennifer Lopez will play Blanco in an HBO movie.
Kidnap (March 10)
"Vengeance is a Mother," is the tag-line here, with Halle Berry starring as a mother who will stop at nothing to free her kidnapped son. There may be distribution problems here, as studio Relativity has been staggering from one financial crisis to another, with complete liquidation still entirely possible. Figuring that out will likely determine its fate: this was originally on the slate for December, but has been pushed back, and even the March date remains tentative.
Red Sparrow (November 10)
This one is still apparently in pre-production, and has been rattling around since at least mid-2013. It's based on a novel by Jason Matthew, about Dominika Egorova, a former ballerina who becomes a spy after an injury ends her dance career. She's sent to get close to a CIA agent, and uncover the identity of the mole he has working inside the Russian system. Egorova is played by Jennifer Lawrence, and it reunites her with the Hunger Games director Francis "No relation" Lawrence, after Darren Arnonofsky left the project in early 2014.
Resident Evil: The Final Chapter (January 27)
Let's raise a glass to Alice, who has been kicking zombie ass for close to fifteen years now. This is supposedly the final dance for Milla Jovovich – but I imagine the Resident Evil franchise will continue in some form or other, for as long as they're profitable [I've been reading the RE novels for an upcoming feature, and there's plenty of potential content there which could be mined]. After a couple of disappointing entries, the last film, Retribution, marked a return to OTT fun, so hopefully Milla will get the send-off she deserves here.
Scorched Earth (TBA)
"A bounty hunter named Atticus Gage tracks down criminals in a post-apocalyptic Earth." So what's it doing here? Turns out that Atticus is actually a woman, and will be played by MMA star Gina Carano, who already made a solid impression with both Haywire and In the Blood, as well as her supporting role in Deadpool. Not much more known to this point, except that it's set after an environmental disaster has reduced the population by billions. John Hannah will also star in the movie, as Gage's mentor and confidant, Doc.
Underworld: Blood Wars (January 6)
First out of the gates for 2017 is the fifth entry in the Underworld series, though it has already come out in much of Europe [German friend Dieter, a fan of the series in general, gave it his thumbs-up]. The premise? Vampire death dealer Selene (Kate Beckinsale) continues her struggle against the Lycan clan and the Vampires that betrayed her, with both sides trying to use the blood of her and her daughter to become Corvinus Strain hybrids. After hiding her daughter, Selene and her allies attempt to end the eternal war between Lycans and Vampires, though Selene must take a risk that may cost her her life.
Unforgettable (April 21)
"Where love ends, madness begins…" That's the tagline on this, which looks exactly like the sort of trashy potboiler we appreciate as a guilty pleasure. Katherine Heigl plays an ex-wife, who becomes convinced that her husband's new flame (Rosario Dawson) is the only thing standing between her and a reconciliation. As such, the obstacle must be disposed of, by any means necessary. If this does not include a lengthy and hellacious brawl between the two female leads, I will be sorely disappointed. The trailer appears to suggest I won't be!
Unlocked (March 17)
Another holdover from 2016; by its release, more than two years will have passed since the first pic. Here's the synopsis: Once the CIA's best interrogator, Alice Racine (Noomi Rapace) failed to unlock a prisoner in time, prompting her to leave the field. When a suspect believed to have direct knowledge of an imminent terrorist attack is apprehended, Alice is called back in. Successful in 'unlocking' the suspect, she gets a call from an old colleague and realizes it's a set-up. Alice narrowly escapes, and finds herself on the run. as she searches for those responsible and tries to prevent a deadly biological attack on the city.
Valerian and the City of a Thousand Planets (July 21)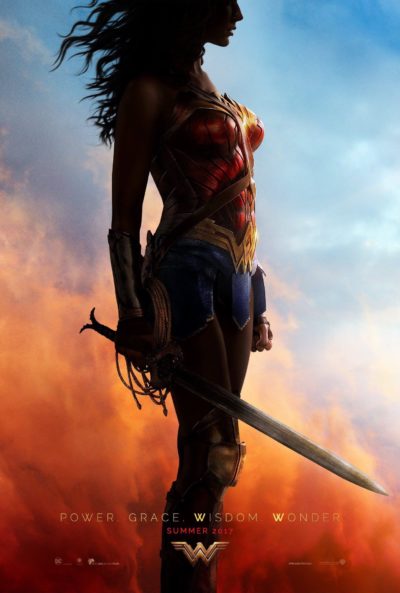 Luc Besson will always have a place in our hearts: he gave us Milla Jovovich and Natalie Portman. This seems closest to The Fifth Element, depicting a massive, sprawling futuristic universe. Per the official synopsis, "Valerian and Laureline embark on a mission to the breathtaking intergalactic city of Alpha, an ever-expanding metropolis comprised of thousands of different species from all four corners of the universe. Alpha's seventeen million inhabitants have converged over time, uniting their talents, technology and resources for the betterment of all. Unfortunately, not everyone on Alpha shares in these same objectives."
Wonder Woman (June 2)
Last, but certainly not least, is probably the most important action heroine film of the year, being the first major comic-book adaptation with a female lead since… Well, depending on your definition of "major", likely Electra or Catwoman. Neither of which exactly ended well, did they? If this succeeds, expect the doors to open for a whole slew of others; if it doesn't, then the spigot could be turned off almost immediately. The signals have been mixed, with rumblings of problems on-set, but there's no denying the trailer got me excited for this one. Fingers crossed…