"Putting the zero in Zero Woman"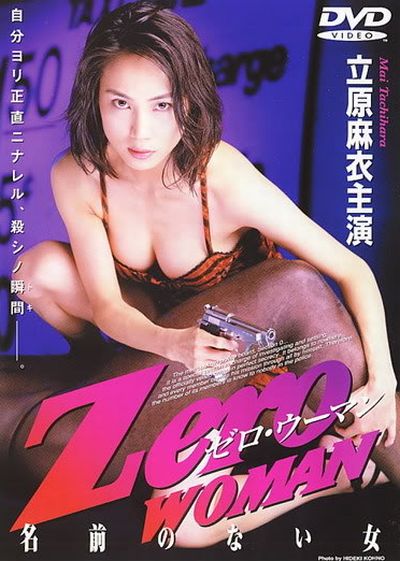 After the genuinely impressive bleakness of Assassin Lovers, the series comes crashing back to earth with a splat like a rotten tomato for this entry, which fizzles out early on, and then manages to lumber on for another 45 minutes. Rei (Tachihara) spends her time between missions hanging out at a gay bar, and rescues one of the rent boys, Mitsusu (Kitagawa), who ply their trade there after a vicious assault – accompanied, it has to be said, by the least appropriate music in the history of cinematic homosexual rape. He ends up moving in with her, to the latest in a series of unfurnished apartments provided by Section Zero, and the two damaged individuals start creating a life, of sorts, for themselves. However, there's a serial killer, apparently with a deep hatred of men, operating in the area, and Rei is given the mission of tracking down and eliminating the psycho.
It's hardly less than obvious who it's going to be, but almost everything here is played at such a low-key, with no measurable intensity, so it's even hard to be annoyed by this lack of subtlety. About the only moment with any energy is when Rei's boss Mutoh (Yamashita) smacks her across the face for a bit of backtalk. However, my ennui was overcome by the scene where Mitsusu gives Rei a haircut. Considering this film is less than 80 minutes long, I think I could have very easily done without this – and, ideally, rather more action. After an opening which might impress upon you the importance of not getting stuck in an everyday routine, Gotô seems to lose interest in staging any set pieces, and the final few minutes certainly don't make up for what has gone before.
Inexplicably described by Tom Mes as "the best" in the series, I found it severely uninteresting on just about any level, being badly hampered by poor performances, direction which struggled to reach workmanlike and, in particular, a script which is largely bereft of ideas. This and Assassin Lovers feel like the Jekyll and Hyde of the series; it's as if all the good stuff somehow ended up in its predecessor, leaving this installment with just the inept film-making.
Dir: Daisuke Gotô
Star: Mai Tachihara, Yuujin Kitagawa, Shinji Yamashita, Daisuke Yamazaki